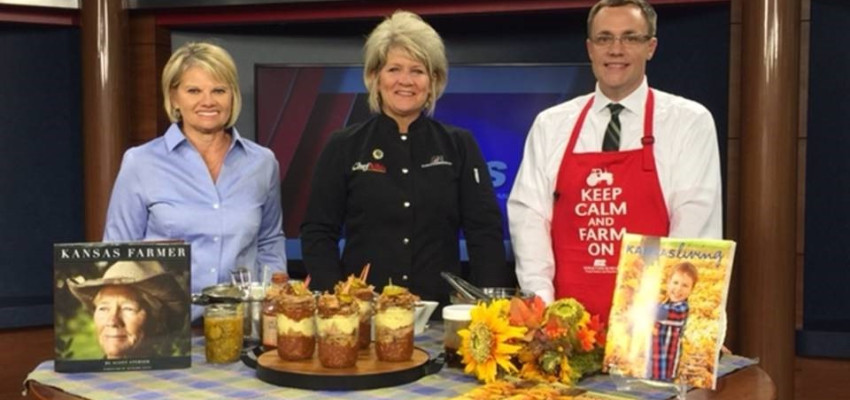 Ingredients
Ingredients
1 pork butt, 5-6 lbs., cooked and shredded
1 batch of your favorite mashed potatoes, approx. 4-5 cups
1 batch of your favorite baked beans, approx. 3-4 cups
1 batch of your favorite cole slaw, approx 3-4 cups
Pickles and bbq sauce, for garnish
Instructions
Layer warm components into wide-mouth pint mason jars:
Shredded pork
Mashed potatoes
Shredded pork
Baked beans
Shredded pork
Cole slaw
Shredded pork
Pickles and bbq sauce, as garnish
Dig in!
We all love parfaits. Yogurt, berries, and granola. Or Ice Cream with cake and fruit. There's something simple, yet elegant about them. Not to mention they're fun to eat! But if you love barbecue as much as my family does, then this savory specialty will put the others to shame. Juicy pulled pork, crisp, crunchy coleslaw, sweet baked beans, creamy mashed potatoes. It's all the flavors ...of a backyard barbecue… in a jar!
Want more recipes? Try these!
---