Cuban Style Stove-top Picadillo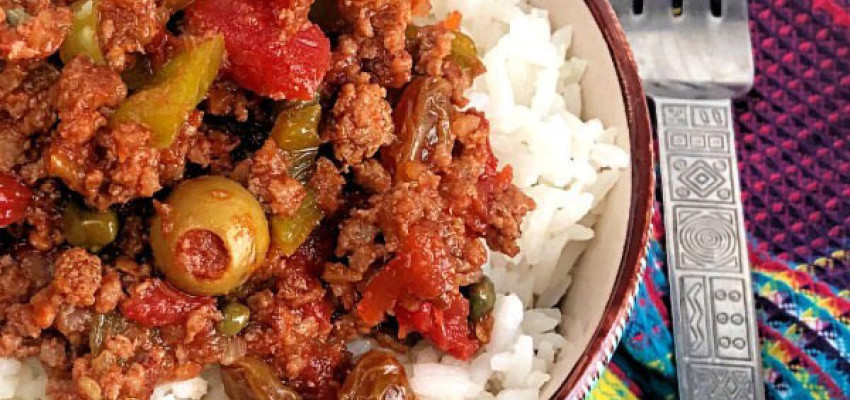 Ingredients
1 lb. lean ground beef
1/2 cup chopped green bell pepper, seeds and membranes removed
1/2 cup chopped onion
1 clove garlic, minced
16 oz. can whole tomatoes, undrained, chopped
1/3 cup golden raisins
1/2 cup green olives + 2 Tbs. olive brine
1/3-1/2 cup BBQ sauce, depending on how saucy you prefer
2-3 Tbs. capers, drained
3 cups warm cooked rice
Instructions
In a large, hot skillet over medium high heat, crumble the ground beef, then add the bell pepper, onion and garlic, browning the ground beef until it is cooked throughout and the veggies have softened. 
Drain any excess fats from the skillet, then stir in the remaining ingredients, not including the cooked rice. Simmer the Picadillo over low heat for 15-20 minutes, to let the flavors combine. 
Serve the prepared picadillo over bowls of warm rice. 
---