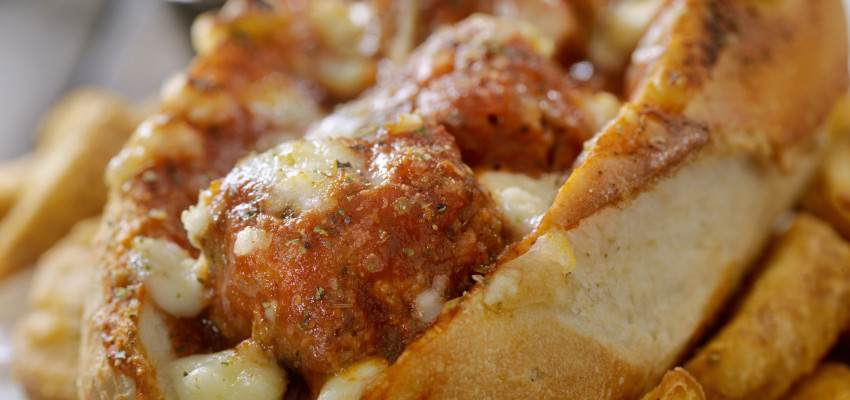 Ingredients
24 oz. bag frozen beef meatballs
16 oz. can of your favorite sloppy joe sauce, such as Manwich 
6 hoagie buns, split down the top
8 oz. shredded Monterey Jack and cheddar blend
8 oz. bag broccoli florets
Instructions
Preheat the oven to 375 F. 
Fold a 2-foot-long sheet of aluminum foil in half lengthwise, then fold it in half once more. 
Place the hoagie buns on two-thirds of a greased, rimmed baking sheet, wrapping the foil strip around them. This keeps the buns from drying out while the meatballs heat through and provides a separate area for roasting the broccoli.
Arrange the broccoli florets in a single layer on the remaining third of the pan. 
In a mixing bowl, toss the meatballs with the sloppy joe sauce, then divide them between the buns on the baking sheet. Drizzle any remaining sauce in the bowl, over the meatballs and sprinkle with cheese.
Bake, uncovered, on the center oven rack until hot and bubbly throughout and the meatballs are heated through, 25-30 minutes. Serve at once. 
---