By

Chef Alli

on

May 13, 2022
How to Make the Best Burger
Tips on making hamburgers from Chef Alli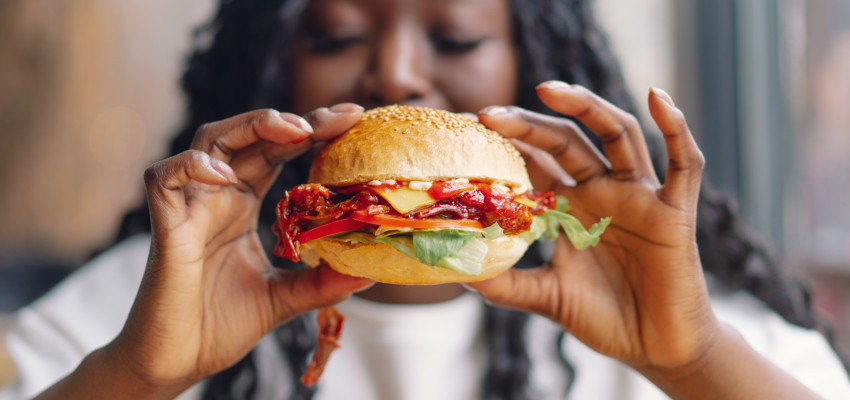 Nothing says summertime more than grilled burgers. Juicy ground beef patties cooked to perfection over a charcoal grill (my preference, anyway), then cheese, toppings, special sauce and toasted buns added. Such perfection! 
Enjoy the cheeseburgers and their special sauces (recipes below this article!), as well as a few of my favorite burger tips and tricks. If you're concerned about carbohydrates, leave the buns out and enjoy your burgers sans-buns, or buy whole-wheat buns. 
The Burger Press
I often use my hands to form my burger patties, but recently I've started utilizing a burger press to make the task easier. I like the burger press since my burgers can all be the same size and shape, which helps them cook more consistently and evenly. Plus, a burger press helps make stuffed burgers an easy process, too. The bit of pressure you can add helps to seal the edges better, encasing the center stuffing (it's typically a chunk of cheese at our house) in a snug little cocoon. 
Make Smash Burgers 
And if you happen to love burgers with those good uneven edges that get crispy, follow these simple steps:
Shape your hamburger mixture into a ball. 
Next, smash that ball between your palms, pressing it out to the desired thickness, leaving the edges to be irregular in shape. I like to make sure that my burger patties are always wider than my buns, too. 
Now add the patties to a hot skillet or grill, leaving them alone as they cook to get nicely browned on each side.
Remember that burgers should only be smashed at the beginning of the cooking process, never during. Pressing burgers during cooking causes them to lose their juices and therefore a lot of flavor. 
How to keep your burger patties together better 
Don't overwork the ground beef. Add the desired seasonings, then lightly combine everything and walk away. When ground beef gets handled too much, the texture can become dense and dry, tending to crumble apart. 
When using our hands to create burger patties, we transfer heat into the meat. Press the ground beef into patties while it's still very chilled, quickly returning the burgers back to the fridge to solidify even further. 
Forget flipping. For superior browning (which means ultra flavor), you can't play with your burgers. When those patties hit the cooking surface, leave them be so they can brown and caramelize. If you're constantly fidgeting and flipping, it's a definite cooking hindrance to a good burger. 
Burgers tend to fall apart when they hit the in-between cooking stage. Chilled burgers (just hitting the grill) are still in a great position to hold together beautifully, just as a fully cooked burger is. When a burger is in the in-between stage, it's flimsy and crumbly. That's why letting a burger cook until really browned on the first side, then only turning at that point (so the other side can fully cook) is the very best flipping approach.
GET DELICIOUS HAMBURGER RECIPES HERE!
---