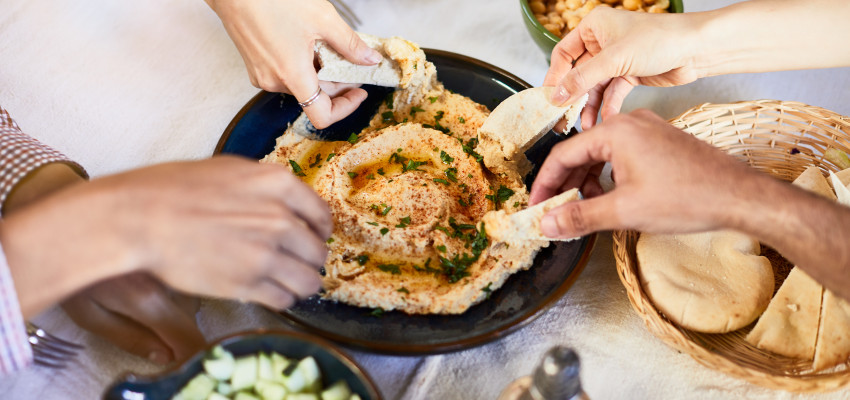 Ingredients
2 cloves garlic
1 (19 oz. can) garbanzo beans (aka chickpeas), half the liquid reserved
4 Tablespoons lemon juice
3 tablespoons tahini paste
½ teaspoon salt
Ground cumin to taste
1-2 tablespoons olive oil
Instructions
In a blender or food processor, chop the garlic cloves.  Pour garbanzo beans into blender or processor, reserving about a tablespoon for garnish if desired.  Add lemon juice, tahini and salt.  Blend until well blended and creamy.
Transfer the mixture to a medium serving bowl.  Sprinkle with cumin and pour olive oil over the top.  Garnish with reserved garbanzo beans or other toppings as desired.
*The hummus may be flavored with the addition of black olives, roasted red peppers, sundried tomatoes or other add-ins. Get creative!
You may also enjoy:
---