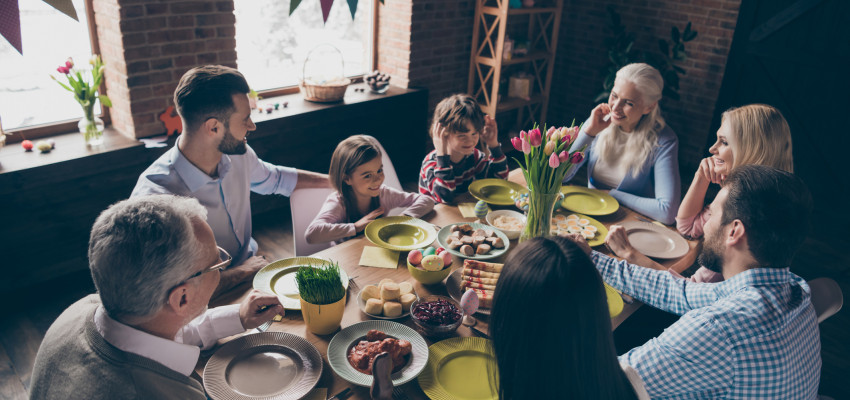 No matter what type of Easter meal you prefer (brunch, lunch or dinner), we have tips and recipes to fit the bill. 
If easy breezy is your cup of tea, host a late-morning brunch that features a buffet. Guests can enjoy breakfast and lunch items that include sweet and savory items.
Orange crescents
Ham and egg cups
French toast
Maple-glazed meatballs
Does your family prefer dinner on Easter? We have eight tips that will help create an enjoyable experience for you and your guests. One of our favorites? Don't be afraid to delegate some of the cooking and encourage your friends and family to bring a favorite side dish.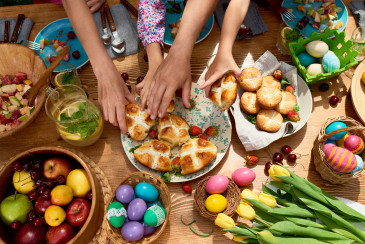 If ham is your traditional Easter go-to protein try leg of lamb this year. If it seems intimidating, we have tips for picking the perfect leg of lamb and a Chef Alli-approved recipe.
Looking for a different take on Easter ham? Check out this recipe for a ham cooked in your electric pressure cooker. If you're short on time, this is a great way to get a delicious ham on the table. We also have three different glazes to pick from. Your choice depending on if you're feeling sweet, spicy or a little bit in between.
Balsamic Brown Sugar Glace
Orange Spice Glaze
Apricot Chipotle Glaze
We have great Easter treats and appetizer ideas to wow your guests. Each of them will bring a playful take to your celebration.
Individual Egg Nests
Decorated Easter Cupcakes
Braided Easter Egg Bread
Easter Cheese Ball Dip
No matter how well you plan, more than likely you'll have leftovers. Don't let that tasty food go to waste! Check out these recipes and give a second life to your Easter leftovers.
You Might Enjoy
---