Kale Salad with Sliced Almonds and Cranberries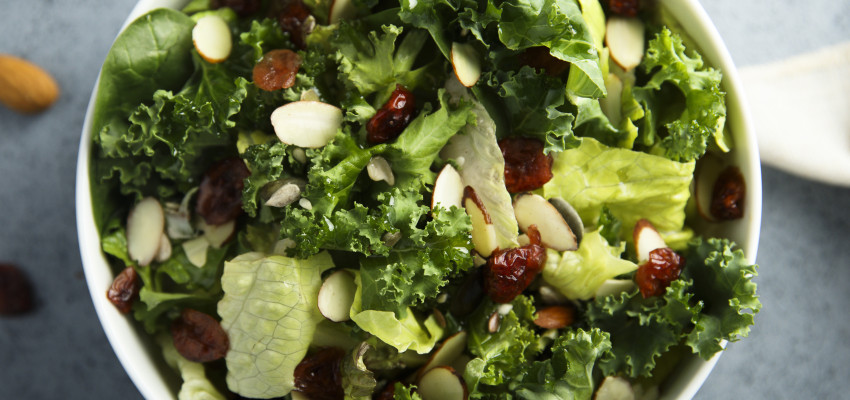 Ingredients
1 head Romaine lettuce, torn
1 bundle baby kale, torn, or fresh spinach
1/2 cup sliced almonds, toasted
1/2 cup dried cranberries
1 cup shelled frozen edamame, thawed, optional
1/4 cup pepitas
1/2 cup crumbled feta cheese
ORANGE MARMALADE VINAIGRETTE
3 Tbs. olive oil
1 1/2 Tbs. white wine vinegar
1 Tbs. spicy brown mustard
2 Tbs. orange marmalade
Kosher salt and freshly ground black pepper, to taste
Instructions
In a dressing cruet or glass jar with a tight-fitting lid, shake all the vinaigrette ingredients together to combine well.
In a large serving bowl, add the torn Romaine and baby kale; drizzle with some of the prepared vinaigrette, then toss to combine, adding more vinaigrette, as needed.
Top the salad with almonds, cranberries, edamame (if using), pepitas and crumbled feta cheese. Serve at once.
WANT A MAIN DISH? TRY THIS WITH THESE!
---