Electric Pressure Cooker Ham and Egg Grilled Breakfast Sandwiches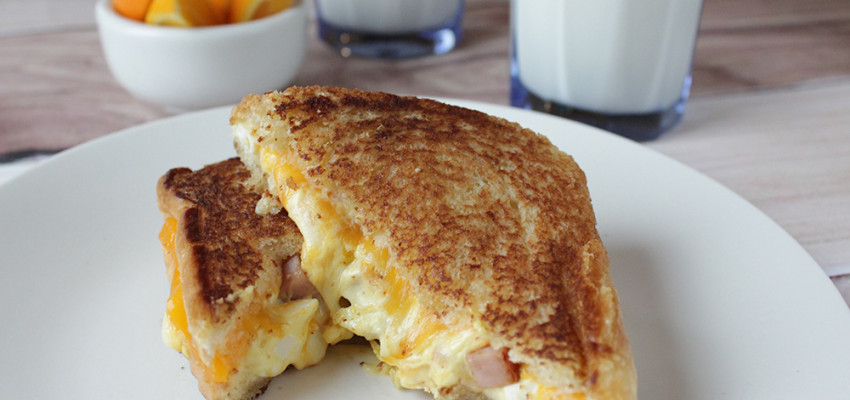 Ingredients
8 hard-boiled eggs, peeled and chopped
1 1/2 cups shredded cheddar cheese
1 cup cooked diced ham
2/3 cup mayonnaise
1/4 tsp. red pepper flakes
1 Tbs. spicy brown mustard
1/2 tsp. Worcestershire sauce
Salt and pepper, to taste
12 slices Texas toast bread
mayonnaise, for grilling the bread
Instructions
Prepare the hard-boiled eggs in your electric pressure cooker.
Preheat the oven to 200 F.
In a mixing bowl, combine the eggs with the cheese, ham, mayonnaise, red pepper flakes, mustard and Worcestershire sauce. Season to taste with salt and pepper.
Preheat a grill pan or large skillet over mediumhigh heat.
Spread a light coat of mayonnaise over the outside of the bread. Divide the egg filling into six portions, then put each portion on a slice of the Texas toast, topping it with a second slice of bread.
Place the sandwiches onto the preheated grill pan, working in batches (or use two grill pans simultaneously), grilling the sandwiches until they are golden brown and hot throughout.
**After the sandwiches are golden brown on each side, turn the heat down to medium so the filling of each sandwich gets nicely hot, too, without overcooking the exterior.
Place the grilled sandwiches onto a baking sheet, popping them into the preheated oven to stay warm while you grill the remaining sandwiches.
To serve, cut each breakfast sandwich in half diagonally, placing them onto individual serving plates.
---