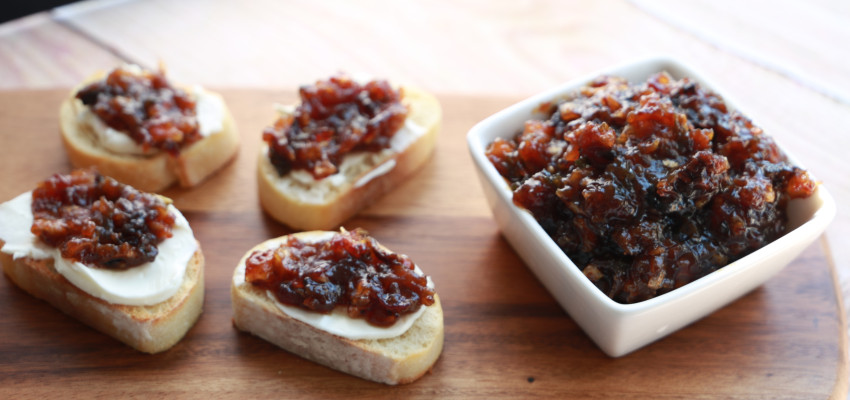 Ingredients
1 small red onion, diced
1-2 jalapeños, seeds and membranes removed, diced
2 cloves garlic, minced
1 cup dates
¼ cup packed dark brown sugar
2 Tbs. balsamic vinegar
salt and pepper, to taste
1-2 Tbs. cilantro
toasted baguette slices
Instructions
Heat a bit of oil in a large skillet over medium heat; add the red onions and jalapeños, cooking eight to 10 minutes or until tender. Stir in the garlic and cook for an additional 30 to 60 seconds.
Stir in the dates, brown sugar and balsamic vinegar, cooking on low for five to 10 more minutes. Remove the chutney from the heat and let cool. Season the chutney to taste with salt and pepper; stir in the cilantro and serve with toasted baguette slices.
Once the chutney has cooled, it can occasionally become to a little too thick. If this happens, return it to low heat and stir in a bit of orange juice, a little at a time, until the chutney reaches a spreadable consistency.
You may also enjoy:
---