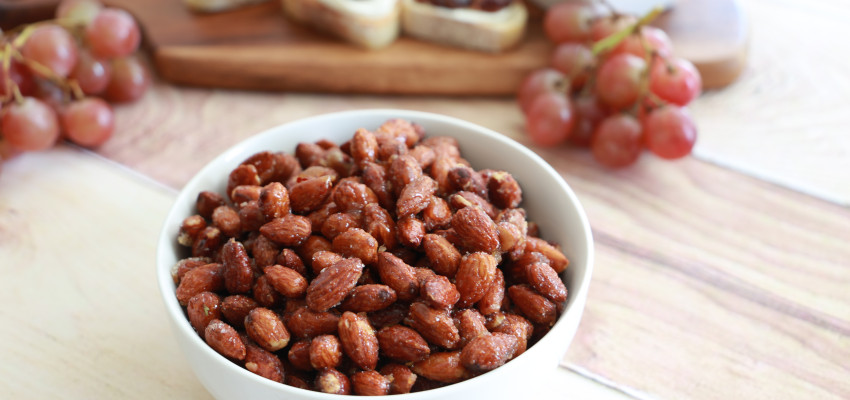 Ingredients
3/4 tsp. kosher salt
1/8 cup granulated sugar
1/4 cup honey
2 1/2 cups raw almonds
1/2 tsp. red pepper flakes
Instructions
Preheat the oven to 350 F. Line a large, rimmed cookie sheet with parchment paper; coat well with nonstick spray.
In a small bowl, combine the kosher salt with the sugar and set aside.
In a small saucepan or skillet, heat the honey over low heat just until it's liquefied; add the almonds and the red pepper flakes, stirring gently until well coated. Remove from heat.
Spread the spiced almonds in a single layer over the prepared baking sheet; bake for eight minutes.
Remove the almonds from the oven and sprinkle with the salt and sugar mixture.
Cool almonds completely in a single layer, then store in an air-tight container.
You may also enjoy:
---