Kids Craft: DIY Recycled Plastic Flowers Craft
Get the family together to reuse plastic cups and create this stunning, colorful DIY flower.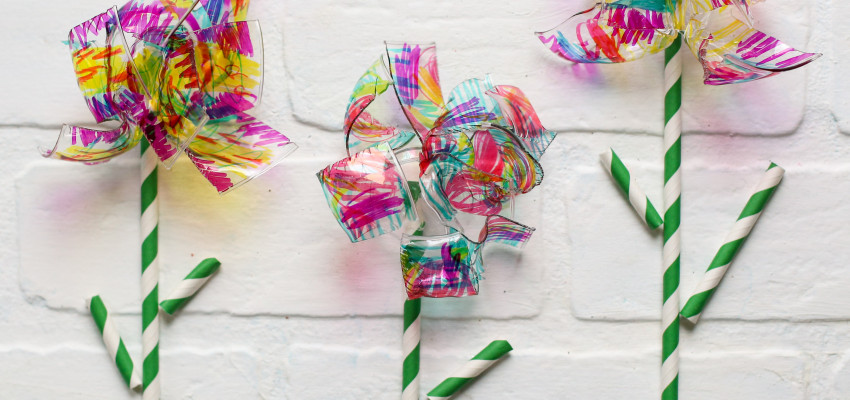 YOU WILL NEED:
Plastic cups (hard plastic, "recycle #6" type)
Permanent markers
Scissors
Dowels or straws
Hot glue
Baking sheet, oven
Aluminum foil
STEPS:
1. Using markers, color fun designs onto cups. Have each member of the family explore fun patterns and color combos.
Next steps require adult assistance: 
2. Cut perpendicular cuts down the edges of the cups, about one to two inches apart.
3. Heat oven to 350 degrees, put aluminum foil on baking sheet, place cups on foil upside-down and place in oven for one to two minutes.
4. Watch as the cups melt and twist — they're all different! Let cool.
5. Attach dowel or straw for stem using hot glue.
6. Enjoy!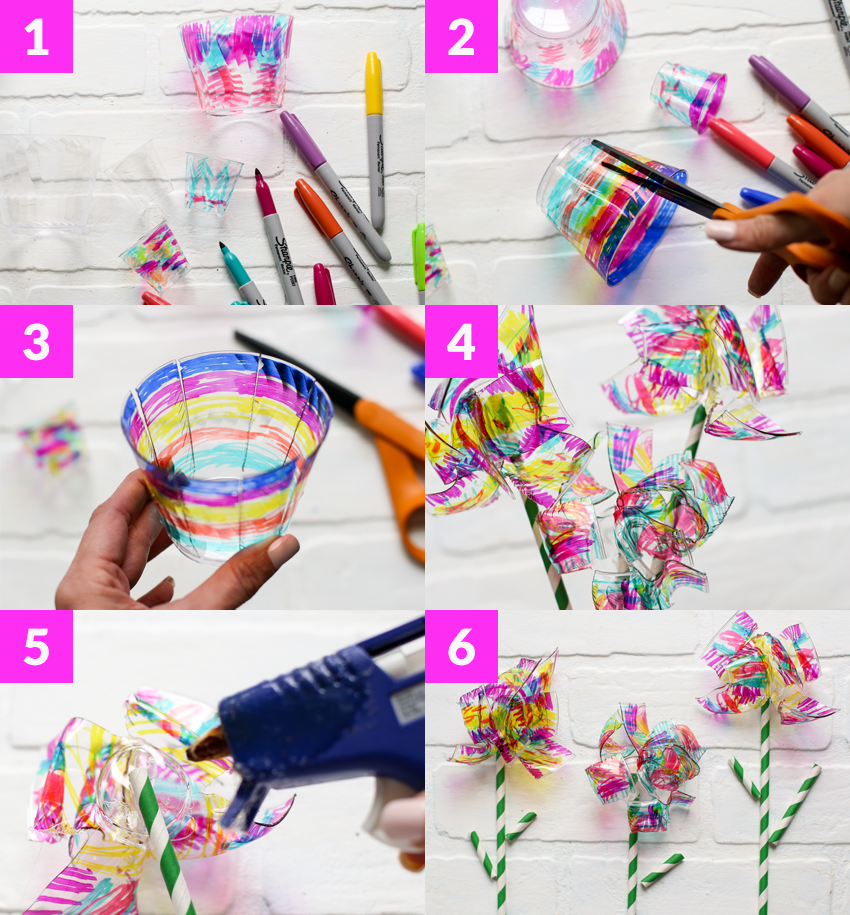 To see more Kids Corner craft and food ideas, find us on Pinterest at
www.pinterest.com/ksfarmbureau
. For more from Sugar Bee Crafts, visit
www.sugarbeecrafts.com
.
YOU MAY ALSO ENJOY:
---