Kids Craft: Paper Flowers
Spring into spring with these paper flowers - no watering required!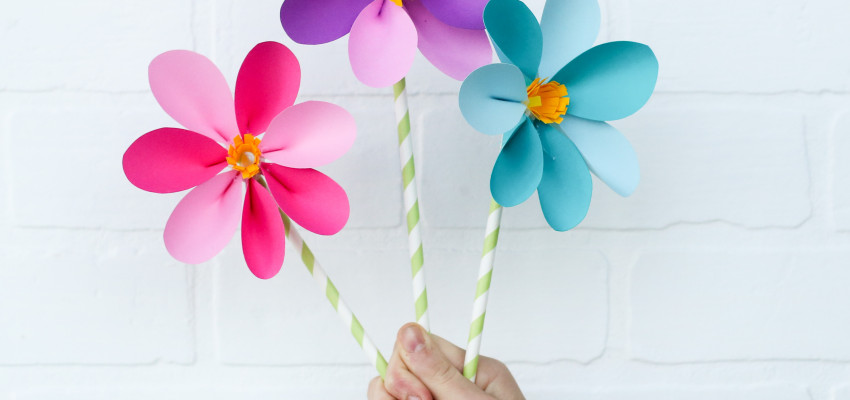 YOU WILL NEED:
Paper
Scissors
Paper straw
Hot glue (adult supervision required)
STEPS:
1. Cut a strip of yellow paper. Cut fringe all along the long edge. Roll up the strip and secure roll with hot glue. Fluff out fringe.
2. Cut petal shapes, size as desired.
3. Pinch/slightly fold the bottom of petal, use hot glue in the fold. This will create dimension and shape.
4. Cut angled edge along folded bottom.
5. Using hot glue along the angled edge, attach the petal to the rolled center. Repeat for all petals.
6. Attach paper straw to the back using hot glue.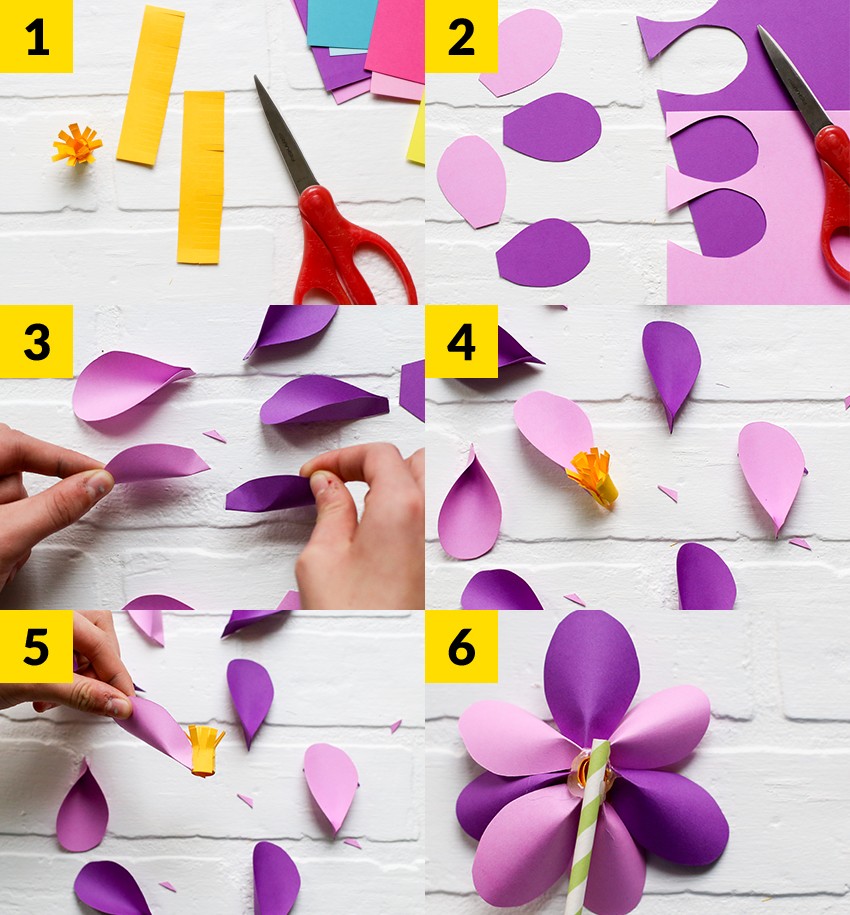 To see more Kids Corner craft and food ideas, find us on Pinterest at www.pinterest.com/ksfarmbureau. For more from Sugar Bee Crafts, visit www.sugarbeecrafts.com.
---