Flexibility on the Farm and Ranch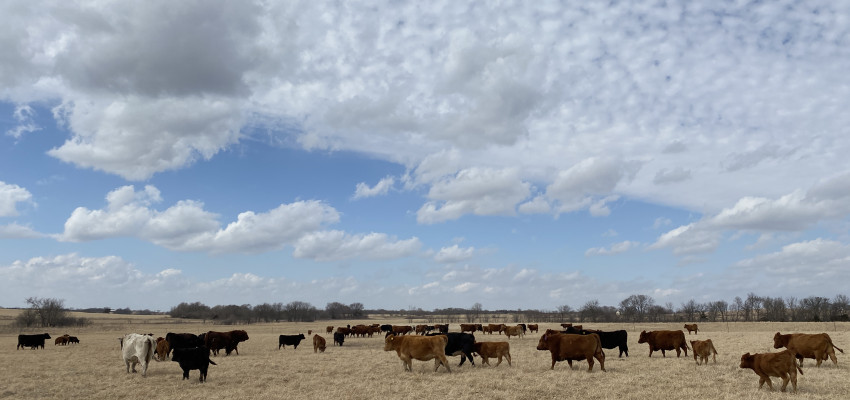 The cost of doing business is getting expensive these days, isn't it? Not unlike every other small business in the United States, we are feeling the squeeze from the vice grip of supply chain kinks and inflation, which are manifesting into higher prices on everything we use on the ranch — feed, fertilizer, trucks, seed, fuel, etc. All prices are higher and as such, we are exploring our options to achieve the highest profit potential while not sacrificing quality or efficiency.
The trip to our local farm supply store for basic business needs now brings anxiety as we decide what we must have and what we should skip this year. For example, fertilizer for our pastures and our two small crop fields – which we use to grow corn for silage – has skyrocketed so we have decided to fertilize only about 25 percent of the land we use for grazing using purchased fertilizer. However, we have several pens at our ranch that are cleaned annually, and we will use the manure from those cleanings as fertilizer for the fields around our home. While not as effective or concentrated, the cow-generated fertilizer will still help our grass grow better than if no fertilizer were applied.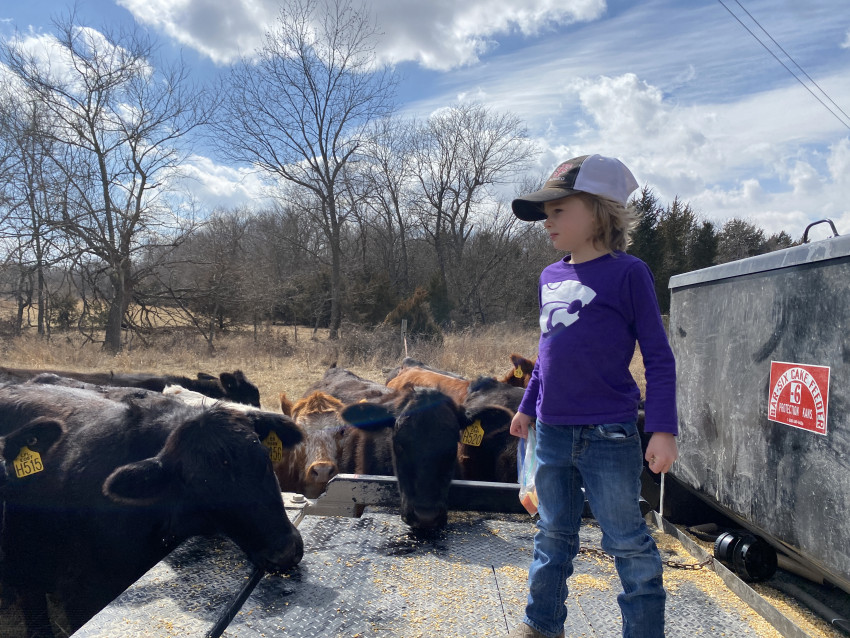 Previously, I've explained how we grow a small amount of corn that we use to chop for corn silage. Chopping and storing corn silage is one of my favorite activities on the ranch, but this year, we might be pivoting away from corn silage due to the cost of seed corn. In its place, we may plant sorghum and grow it for sorghum silage, which produces a larger quantity of feed than corn and is very water efficient, but there are also drawbacks. Sorghum silage must be chopped and stored earlier so the sorghum kernels are soft enough for cattle to digest. Additionally, sorghum silage tends to have lower feed value, so it must be rationed differently than corn silage for a group of cows. The time to plant is in the next 10-12 days, so we must decide on a plan of action quickly.
Last, but not least, the fuel pump is really taking a bite out of our bottom line. Thankfully, we are in the time of year where we are no longer delivering a lot of hay to the cattle, so we are driving the feed truck and tractor fewer miles. However, between delivering bulls and heifers to their new owners and moving animals to different pastures, we are doing our very best to make each trip worthwhile and not drive extraneously or unnecessarily. We're limiting our Sunday drives on country roads as a family to look at cows these days, as well.
Our small business may look different than what would be viewed as normal – we aren't found on Main Street, and we don't have regular office hours – but we are still a business that navigates everyday challenges. This spring and summer, farmers and ranchers across the U.S. will be making tough decisions to preserve their businesses while also working to meet the demand for American-grown farm and food products. 
YOU MAY ALSO ENJOY READING:
---