Kids Craft: Paper Plate Lamb
Craft a fluffy friend to bring spring right into your room!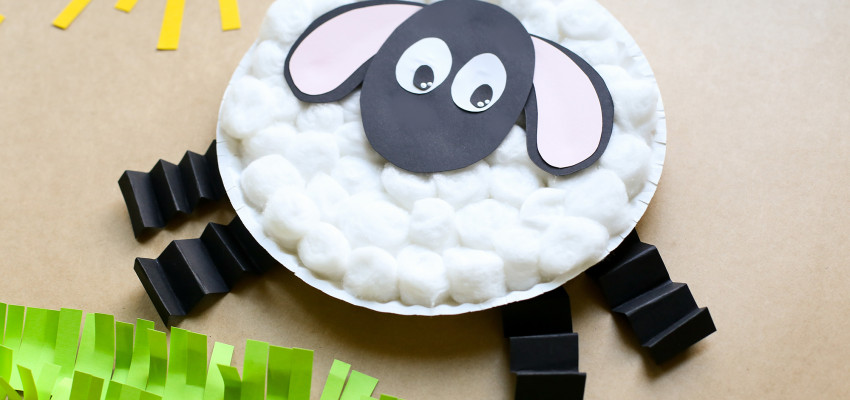 YOU WILL NEED:
Paper plate
Cotton balls
Glue
Paper — black, pink, white
Scissors
White paint (optional)
STEPS:
1. Dip cotton balls into a puddle of glue and attach them one-by-one to the paper plate, covering it completely.
2. Out of the black paper, cut 1 large oval (head), 2 small ovals (eyes), 4 strips, and 2 ear shapes. Out of the pink paper, cut 2 smaller ear shapes. Out of the white paper, cut 2 medium ovals.
3. Glue the pink ears on top of the black ears and glue the ears to the back of the head. Glue the white eyes onto the head, glue on black eye dots. If desired, add dots of white paint to the eyes.
4. Fold the black strips accordion-style.
5. Glue the black strips on the back of the plate for legs. Glue the head onto the front of the plate.
6. Enjoy!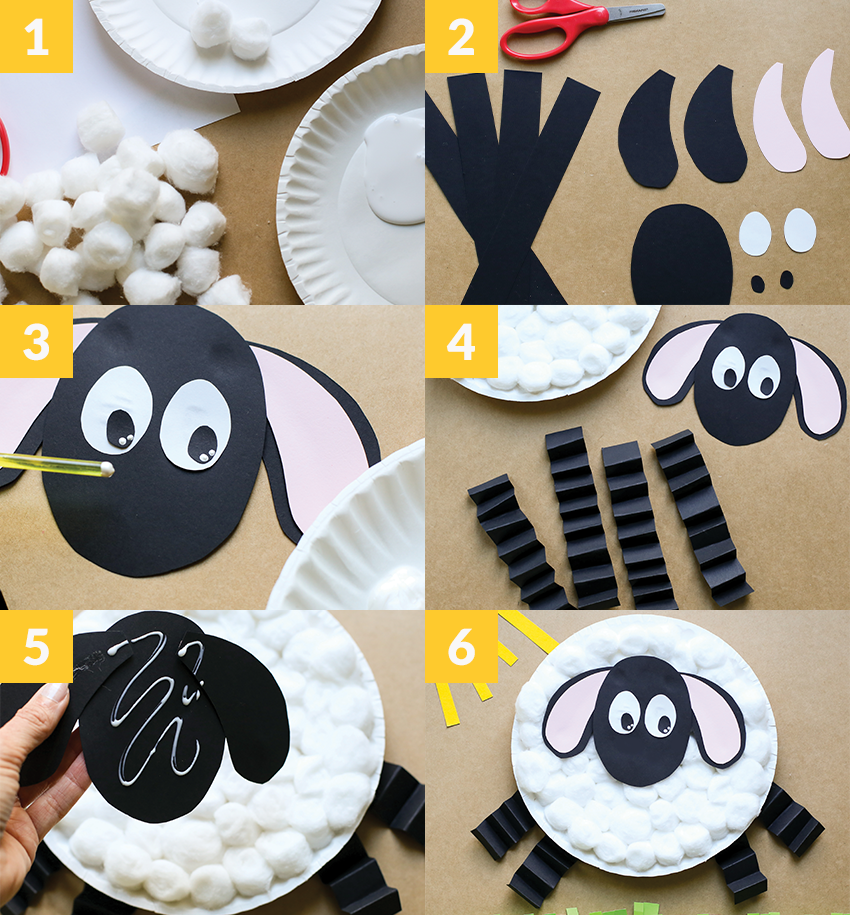 To see more Kids Corner craft and food ideas, find us on Pinterest at www.pinterest.com/ksfarmbureau. For more from Sugar Bee Crafts, visit www.sugarbeecrafts.com.
---