Kids Craft: Paper Butterflies
Create these cute butterflies and teach your kids the importance of pollinators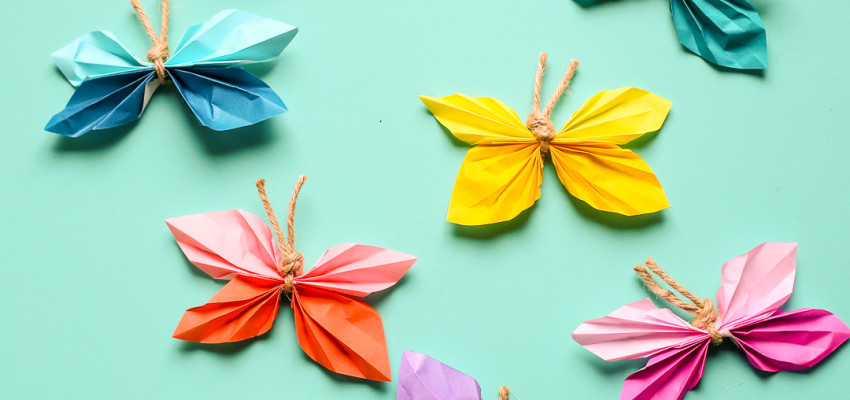 Warmer weather is on its way (really!) and a great way to jumpstart those spring feelings is with these paper butterflies. Experiment with various colored paper combinations to make each butterfly unique and to encourage your kids' creativity.
YOU WILL NEED:
Two pieces of square paper
Twine
Scissors
STEPS:
1. Fold a square of paper in half to form a triangle.
2. Using that fold line as a guide, fold the paper accordion-style.
3. Repeat with the second piece of paper.
4. Stack the two pieces of folded paper on top of each other. Secure them together in the middle with twine.
5. Pull out the wings and trim the antenna.
---