Accurate ag kits provided to Kansas schools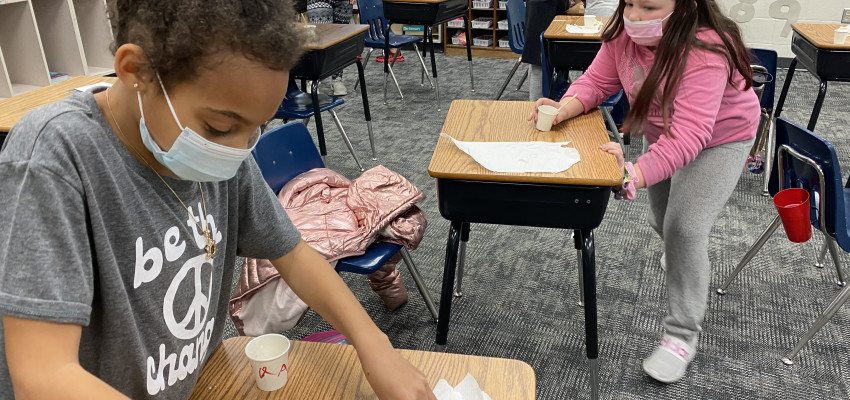 Normally many county Farm Bureaus make it a point to share accurate agriculture information with school children through Days on the Farm, providing hands-on lessons in classrooms and reading ag-focused books. This year, COVID-19 protocols made that almost impossible. To alleviate some of that loss, Kansas Farm Bureau developed ready-to-use ag kits county Farm Bureaus could order for local classrooms.
The ag kits were the brainchild of Edie Doane, director of training and development for Kansas Farm Bureau, who knew county volunteers, teachers and school children were missing out.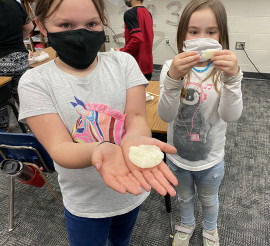 "We wanted to get accurate and engaging ag resources in the hands of teachers so they could carry out ag-focused lessons on their own," Doane says. "It was a really good opportunity for us to try something different this year."
There were three kits created for varying grade levels, and each was based around various books or resources. Each kit included a book, educator's guide, materials for four to five lessons and activities for 25 students, pre- and post-student evaluations, a teacher appreciation gift, a teacher survey and information about Kansas Farm Bureau and the local county Farm Bureau.
One hundred kits were made for each level. The kindergarten through second grade kit included the book "Tales of a Dairy Godmother: Chuck's Ice Cream Wish," and lessons were based on dairy. Third through fifth grade students enjoyed the book "Full of Beans: Henry Ford Grows a Car,"  and learned about soybeans, ag products and innovation. For fourth through sixth graders, students learned from American Farm Bureau Foundation for Agriculture's "Food and Farm Facts"  book.
Heather Heath teaches third grade at Wellsville Elementary in Franklin County. Her 16 third graders enjoyed the activities and lessons focused on soybeans and she noted there was another perk to the ag kits.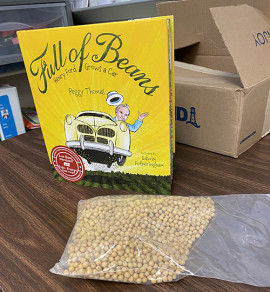 "I really liked the book," she says. "Being able to keep that means, even if we don't have the kit, we can pull the book out year after year."
Doane says the goal of the kits was to make it easy on teachers—all they had to do was open the box, pull out the materials and deliver the lessons.  
Heath agrees, saying the convenience was a tremendous timesaver for her.
The kits were made possible through a partnership between the Kansas Soybean Commission and Kansas Farm Bureau's Foundation for Agriculture. The groups provided money up front, so the kits were affordable for county Farm Bureaus at $50 each to purchase for their local schools.
"The classroom kits were a great way to get agriculture in our local classrooms since many of us have not had that opportunity this year," Jennifer Gerber, Finney County Farm Bureau coordinator, says. "My hopes are that the teachers who received the kits will continue to use them for other classes, share the kits with other teachers and remember to reach out to their local Farm Bureau for more ag education information."
Although the third through fifth grade kit sold out almost immediately, kits for kindergarten through second grade and fourth through sixth grade are still available. If you're a teacher looking for accurate ag information for your classroom, contact your local county Farm Bureau.  
You might also enjoy
---