It's moo-velous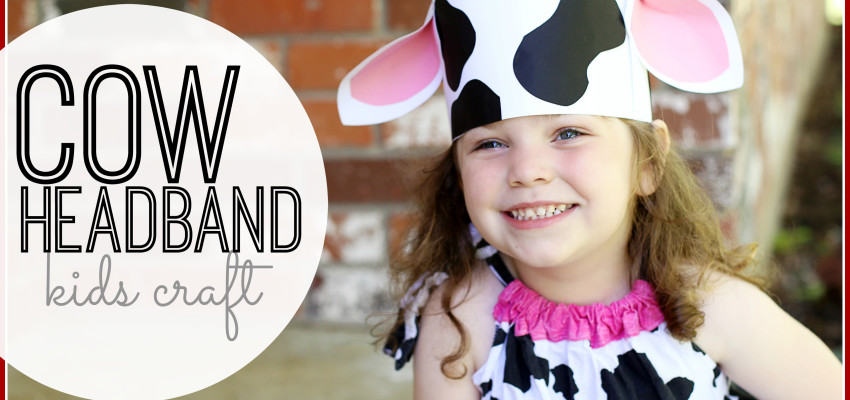 Whether on a farm or not, all kiddos love to learn about farm animals and work them into playtime. This Cow Headband is a fun and easy kids craft that keeps on giving as they can wear and play in it well past the crafting.
For the Cow Headband, you will need:
white, black and pink construction paper or cardstock
scissors
stapler
glue
First fold the white sheet in half lengthwise and then cut along that fold line.
Staple those two strips together. Depending on size of the child's head, you may need a third strip.
Have your child cut black blobs to be used as cow spots - it's a great way to practice cutting! Imperfection is great! Then simply glue the black spots onto the long white strip.
For the ears, cut two rounded triangles out of white paper. Cut the same shape but smaller out of pink paper. Glue the pink on top of the white.
Fold the bottom of the ear slightly and staple to add dimension
When cow spots are dry, staple the white strip into a circle headband. Staple the ears to each side of the headband.
That's all there is to it!
She wore her new headband around all day long!
You may also like....
---