Kids Craft: Monster Bookmark
Create this fun and scary corner bookmark for some spine-tingling summer reading!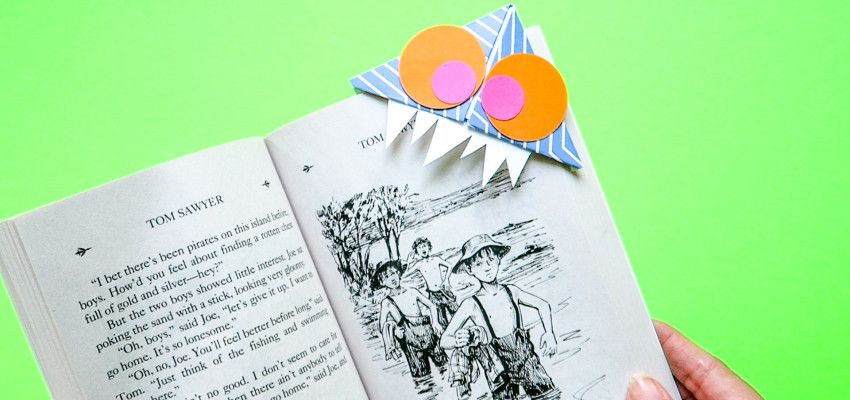 YOU WILL NEED:
Square paper
Circle punch
Glue
Scissors
STEPS:
1. Start with a square piece of paper, such as 6x6 inches. Fold it in half along the diagonal.
2. Take each side point and bring it up to the center point, pressing the fold. Then unfold those side points and bring one layer of the center point down to meet the long fold line.
3. Using the previous fold lines, tuck each corner point down into the center. Cut a piece of paper slightly smaller than your square and glue it to the inside of your bookmark.
4. Now let's turn it into a monster! Punch several circles for eyes and attach them with glue sticks. You can use two large circles and two small circles.
5. Using a scrap of white paper, cut a jagged zig-zag to resemble teeth. Attach teeth to the inside edge of the bookmark using glue.
6. Happy reading!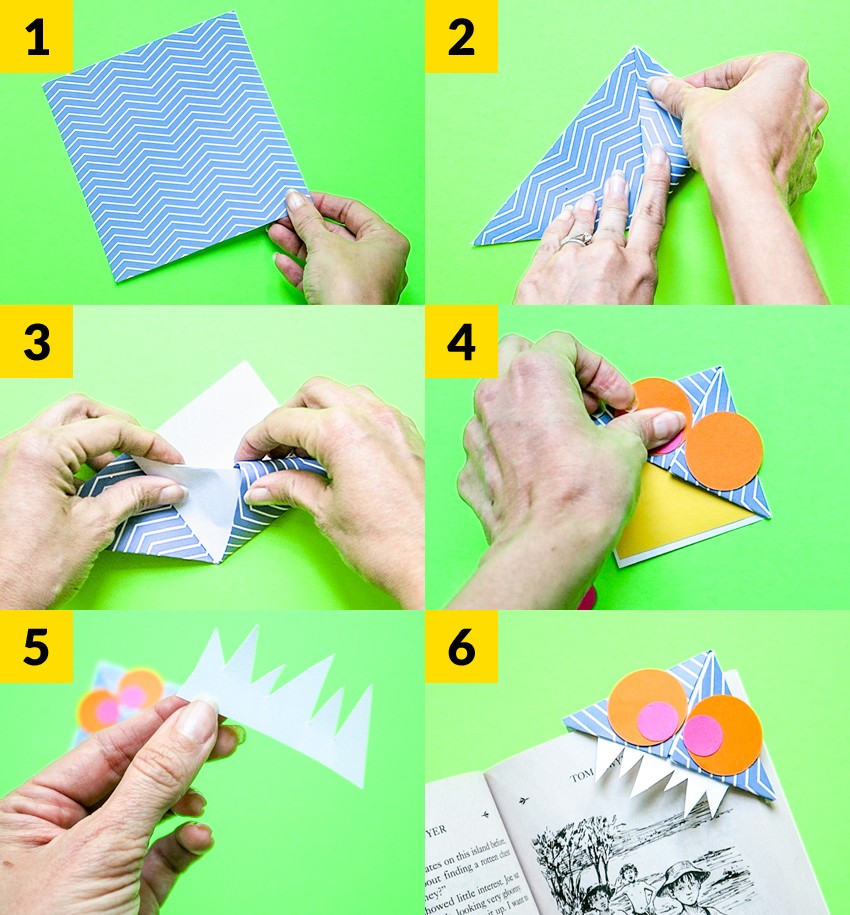 To see more Kids Corner craft and food ideas, find us on Pinterest at www.pinterest.com/ksfarmbureau. For more from Sugar Bee Crafts, visit www.sugarbeecrafts.com.
---