Zucchini, Sweet Corn and Mushroom Pie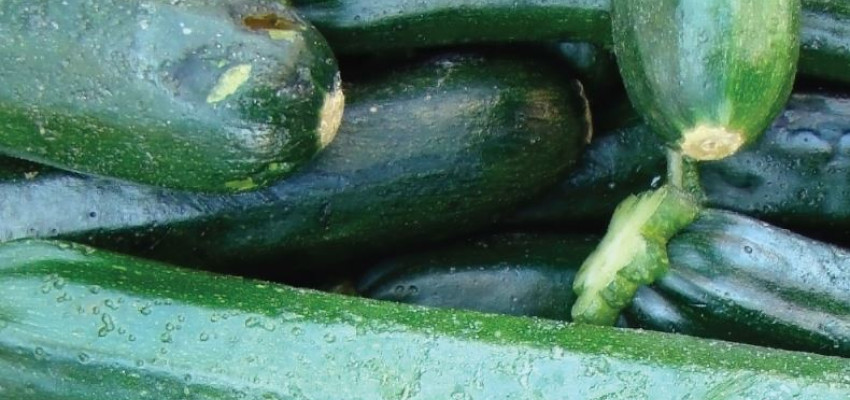 Ingredients
¼ cup unsalted butter
1 yellow onion, diced
3 ears sweet corn, kernels removed (or substitute 1 cup frozen corn kernels, thawed)
2 small zucchini (about the size of cucumbers), skin-on, thinly sliced into rounds (approx. 3-4 cups)
8 oz. sliced mushrooms
1 Tbs. fresh basil leaves, chopped (or substitute ½–1 tsp. dried basil leaves)
1 Tbs. fresh oregano leaves, chopped (or substitute ½–1 tsp. dried oregano)
kosher salt and freshly ground black pepper, to taste
1 cup shredded mozzarella cheese
3 eggs, beaten
Parmesan cheese, for garnish
Instructions
Preheat oven to 375° F.
In a large skillet over medium high heat, melt butter; add onions, corn, zucchini, and mushrooms and sauté for 5-6 minutes. Remove skillet from heat.
Stir in fresh chopped herbs and season to taste with salt and pepper. Stir in cheese and beaten eggs to skillet.
Line a deep-dish pie plate with parchment paper or spray with non-stick spray; transfer the vegetable mixture from the skillet to the prepared pie plate, arranging the vegetables on top to look nice.
Top with a bit of parmesan cheese and cover with foil; bake for 20 minutes on center rack of oven; remove foil and bake for an additional 5-10 minutes, or until golden brown on top.
Let pie sit for 10 minutes before slicing into wedges.
Provided in partnership with From the Land of Kansas.
You might also enjoy
---