Grilled Parmesan and Lime Sweet Corn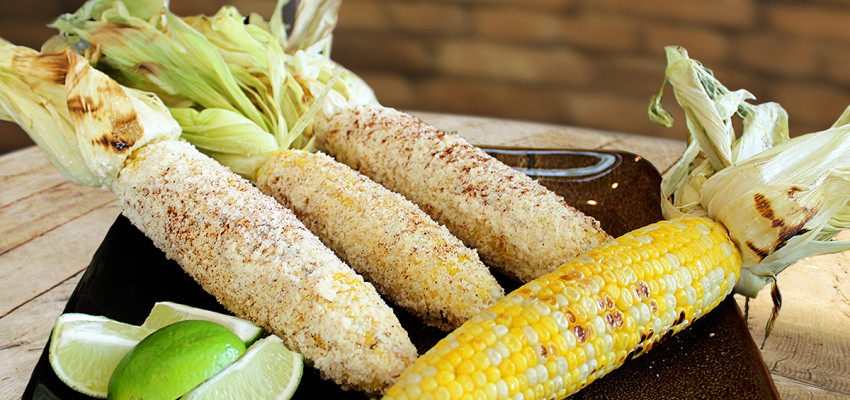 Ingredients
4 ears sweet corn, husks and silk pulled back, but still attached at the end 
1/4 cup sour cream 
1/4 cup mayonnaise 
1/2 cup grated Parmesan 
1/4–1/2 tsp. red pepper flakes 
Kosher salt, to taste 
Chili powder, to taste 
Slices of fresh lime 
Instructions
In a small bowl, combine sour cream and mayonnaise; set aside.
Grill ears of corn over medium heat on an oiled grill or grill pan until kernels begin to char and blacken, approximately 8–10 minutes.
Remove from heat and liberally apply prepared mayo mixture to hot ears of corn.
Meanwhile, place Parmesan, salt and red pepper flakes into a shallow dish; toss to combine.
Roll ears of corn in Parmesan mixture until well-coated. Sprinkle each ear lightly with chili powder. Serve with slices of fresh lime; squeeze lime juice over ear just before eating.
find more tips and recipes on Chef Alli's blog at www.chefallisfarmfreshkitchen.com.
---