Turkey and Basil Finger Sandwiches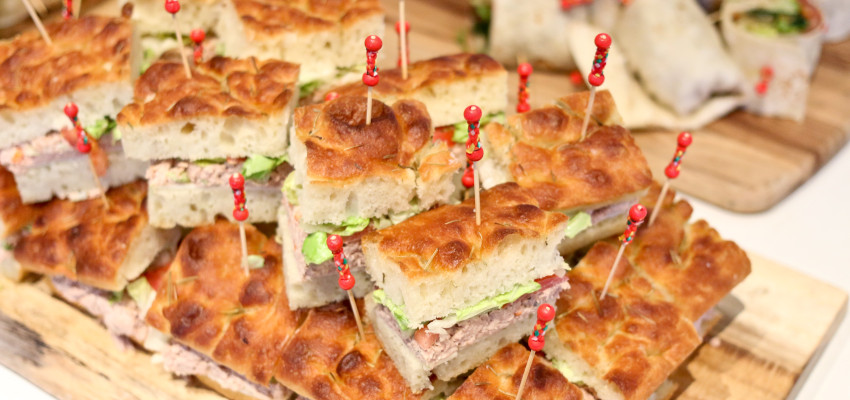 Ingredients
12 oz. cream cheese, very softened 
1/2 cup sliced scallions, green parts only 
1 loaf sliced raisin bread 
8 thin slices smoked turkey breast
Fresh basil leaves
Instructions
In a medium mixing bowl, combine the cream cheese and scallions until smooth; season to taste with a bit of kosher salt and black pepper.
Prepare the sandwiches laying out 12 slices of the raisin bread; spread each slice with a thin layer of the prepared cream cheese mixture. 
Top half of the bread slices with a slice of turkey, cutting it to fit; top the turkey with fresh basil leaves, then add the top slice of prepared raisin bread. Wrap each sandwich in plastic wrap and refrigerate for 4-6 hours, or until the cream cheese spread is firm. 
To serve, place the chilled sandwiches onto a cutting board and remove the plastic wrap. Using a sharp utility knife, slice the crusts from each sandwich, then slice each one into 4 sandwich fingers. Arrange the sandwich fingers on a platter and serve. 
---