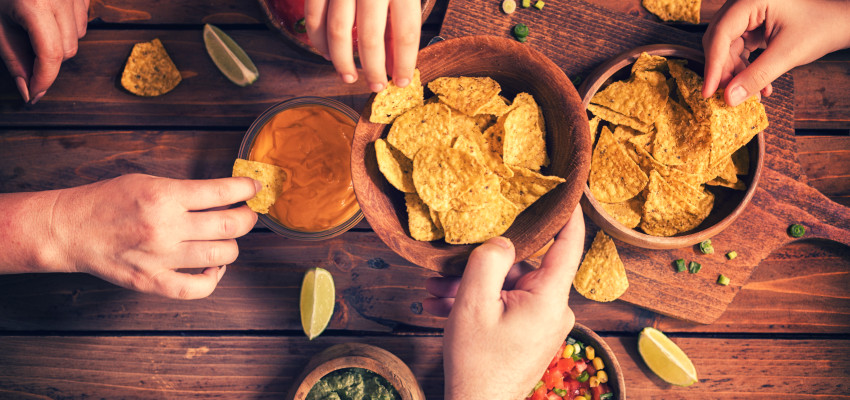 Ingredients
1 lb. lean ground beef
10 oz. red enchilada sauce
8 oz. cream cheese, softened
14 oz. can corn, drained
14 oz. black beans, drained and rinsed
4 oz. can fire-roasted green chilies
1 pkg taco seasoning
2 cups shredded Monterey  Jack cheese
Salt & Pepper , to taste
Chips or Tortillas
Instructions
In cast iron skillet, over medium high heat, cook ground beef until cooked throughout and all pink is gone; drain fats.  Stir in enchilada sauce, cream cheese, corn kernels, black beans, green chilies, taco seasoning and one cup of cheese; season to taste with salt and pepper.
Top mixture with remaining cup of cheese.  Bake uncovered, in preheated 375 degree F. oven for 15-20 minutes, or until hot and bubbly throughout.  Remove from oven and serve with tortilla chips or wrap in tortillas.
This recipe was orginally shared at the 2018 Kansas State Fair by Amy, a farm and ranch wife from western Kansas.
---