Easy Chipotle Butter Sheet Pan Shrimp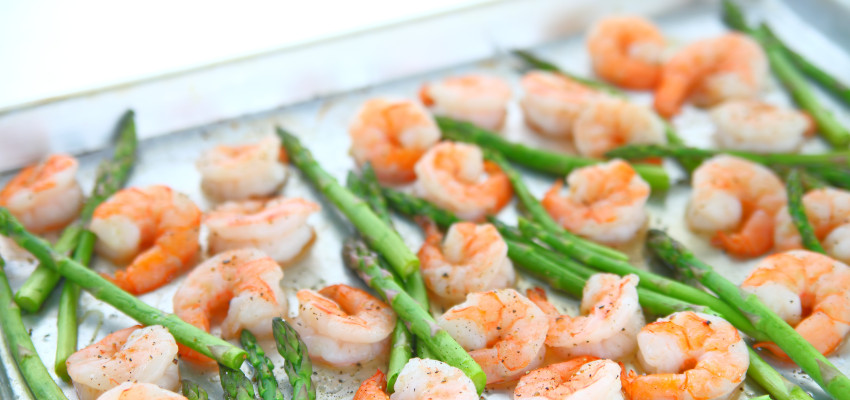 Ingredients
½ cup unsalted butter, melted
3 cloves garlic, crushed
1/2 -1 tsp. minced chipotles, depending on your spice level 
1-2 Tbs. freshly squeezed lemon juice
1 tsp. Italian seasoning blend 
Kosher salt and freshly ground black pepper, to taste
1 ½ lbs. large raw shrimp, peeled and deveined
1/2 lb. asparagus, tough ends trimmed
1-2 Tbs. chopped fresh Italian parsley, as garnish 
Instructions
Preheat the oven to 400 F. Lightly oil a baking sheet or coat with nonstick spray.
In a small bowl, combine the melted butter, garlic, chipotles, lemon juice and Italian seasoning; add a bit of kosher salt and pepper, to taste.
Spread the raw shrimp and asparagus in a single layer over the prepared baking sheet; drizzle with the prepared butter mixture, then gently toss to combine.
Place the sheet pan on the center oven rack, uncovered, and bake the shrimp and asparagus for 8-10 minutes, or until the shrimp turn from gray to pink and the asparagus is tender.
Garnish with chopped parsley and serve at once. 
---