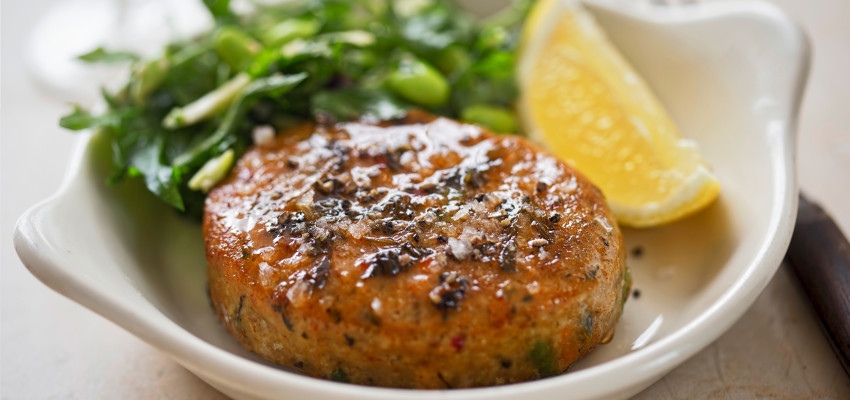 Ingredients
12-14 ounces cooked salmon (canned is great to use)
2 eggs
1/2 cup breadcrumbs, panko or whole wheat are best. 
1 teaspoon salt
1/2 teaspoon garlic powder
1/4 cup chopped fresh herbs, like chives, parsley, or dill
A squeeze of lemon juice
Olive oil for pan-frying
Instructions
Flake the salmon apart. Mix all burger ingredients together and form into three large or four medium patties. Heat olive oil over medium heat, ideally in a nonstick skillet. Fry the burgers for a few minutes on each side until golden brown and crispy. Place on a paper towel lined plate and sprinkle with salt.
---