Hot Honey Mustard Chicken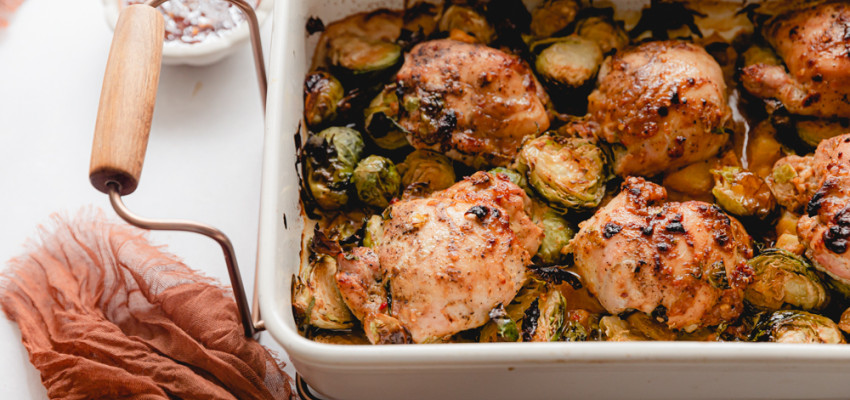 Ingredients
6 boneless, skinless chicken thighs
¼ cup local hot honey (OR ¼ cup local honey with ½ teaspoon red pepper flakes)
½ cup whole grain mustard
1 peach diced (canned peaches work well for this!)
1 tablespoon garlic powder
2 teaspoon Worcestershire sauce
1 tablespoon white vinegar
2 teaspoon salt
1 teaspoon pepper
2 tablespoons of olive oil
One 12 oz bag of fresh Brussels sprouts, cut in half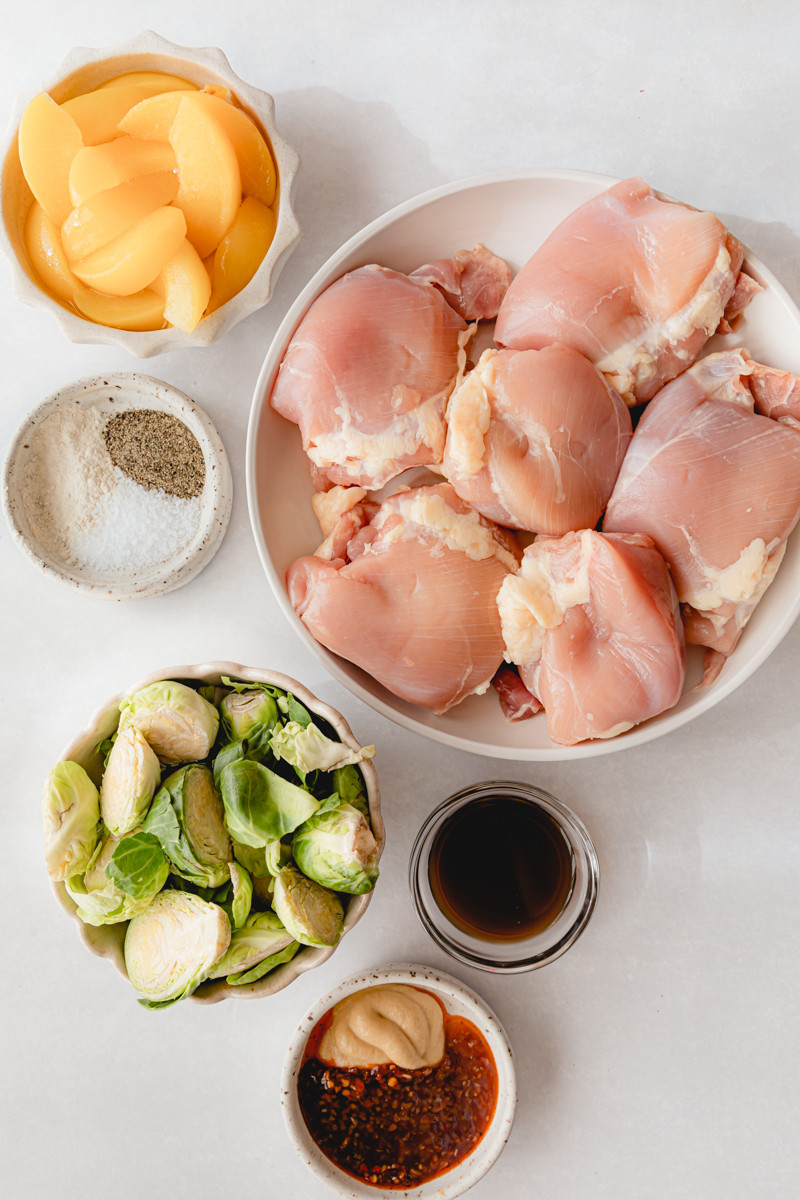 Instructions
Preheat the oven to 375 F.
In a mixing bowl combine mustard, hot honey, garlic powder, white vinegar, peach, Worcestershire sauce and whisk.
Place ½ of your Brussels sprouts in a 9x13 baking dish.
Layer your chicken thighs on top and sprinkle with salt and pepper.
Pour the mustard peach glaze over the top and place the remaining Brussels sprouts around the chicken.
Drizzle everything with olive oil.
 Bake chicken for 25 minutes in your 375 F preheated oven.
Then turn your oven to broil and let it cook for an additional 2-5 minutes.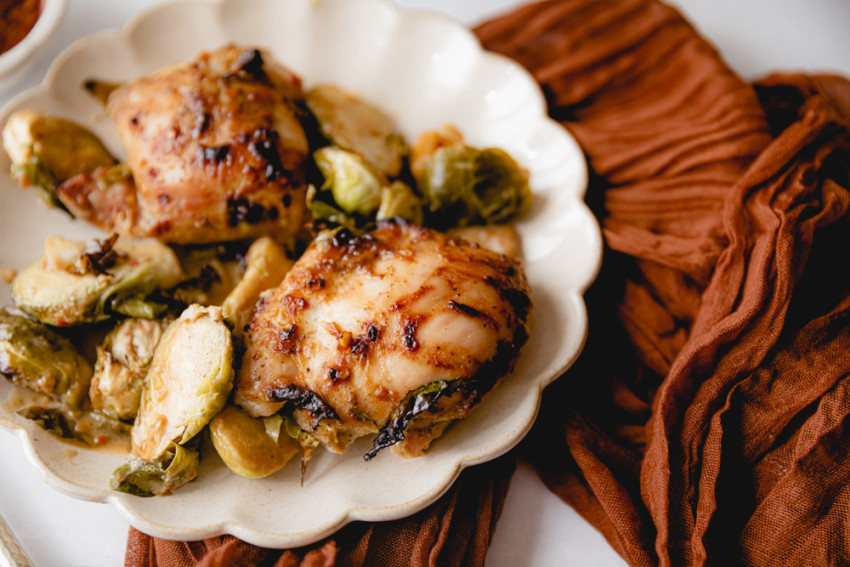 ---