Mobile Garden Bus Provides Plants and Knowledge to Kansans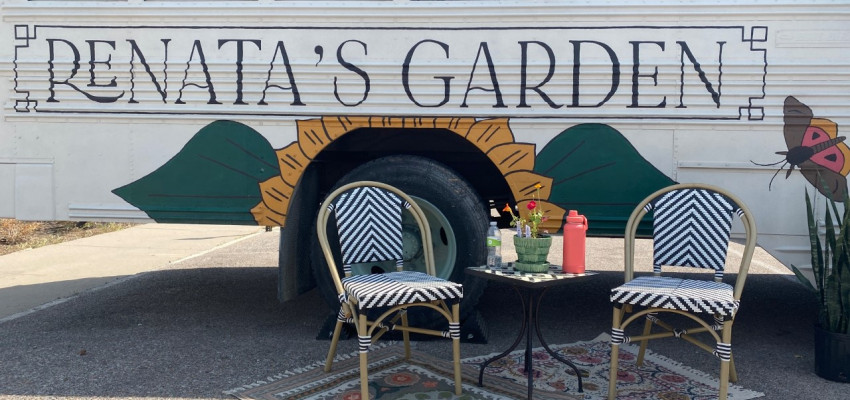 What once was a normal yellow school bus is now a florally painted Plant Bus. Renata Goossen, owner of Renata's Garden in Butler County, uses her green thumb and love of plants to offer a mobile horticulture experience in south-central Kansas.
Learning about horticulture
Goossen was a 4-H member for 13 years in Butler County, and when the local horticulture Extension agent took a team of 4-Her's to Kansas State University to compete in horticulture judging, Goossen says, "That's where I first heard horticulture was a career option."
Goossen fell in love with horticulture, which led her to grow her own fruits and vegetables to be judged at the county fair.
"That's when I started gardening and producing my own plants," she says.
Soon after, Goossen realized her proficiency in gardening meant she had too much for just her family, so she began marketing her extra plants to the community.
"I guess in a way that was the start of it all," Goossen says.
Gaining experiences in horticulture
Goossen took the next logical step and decided to study horticulture at Kansas State University. As a freshman she wanted to combine her creativity and enjoyment of horticulture and become a landscape designer.
"I took several internships, I worked in a commercial greenhouse for a whole semester, I studied abroad in Europe and really I just packed my college experience with as many different things as I could," Goossen says.
Through her many experiences she discovered she missed interacting with customers.
"I like seeing the people's faces who were going to buy my plants and grow the plants I grew in my greenhouse," Goossen says.
That realization helped her decide to move home to Potwin and revamp her "little old high school business of selling plants."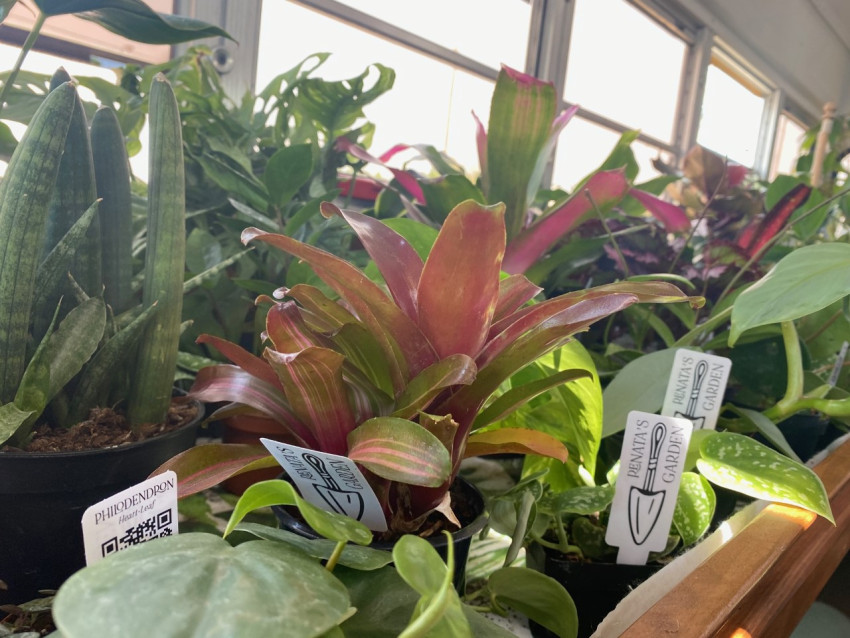 Loading the bus
In July 2021, Goossen officially started revamping Renata's Garden. She purchased the school bus and started renovating her mobile way of sharing horticulture with others, dubbed the Plant Bus.
"The Plant Bus is my pride and joy," she says.
Before she can take off on the Plant Bus, she first has to grow the plants.
"I have greenhouses located on my family's property just outside of Potwin, and that's where I do my growing," she says.
Once the plants have grown, she loads them onto the Plant Bus and travels around south-central Kansas communities.
Goossen says, "There's nothing like the feeling of getting back behind the wheel in the spring and loading it full of green plants."
People can get on the Plant Bus, browse the plants, make purchases and then walk off.
"I can take it to any community whether it's urban Wichita or just a mile down the road to Potwin."
Horticulture consulting
Goossen does more than sell cute plants, she also makes her knowledge accessible to others.
"Every plant comes with a QR coded stake tag in the pot you can scan, and it takes you to a plant care library on my website – the Plant Guide – and you can learn more about how to take care of that plant," she says.
There is also Renata's Garden Club where members get to experience exclusive events like a tomato tasting party and access to her cell phone number so she can answer their plant questions.
"I'm like the horticulture doctor in this area," Goossen says.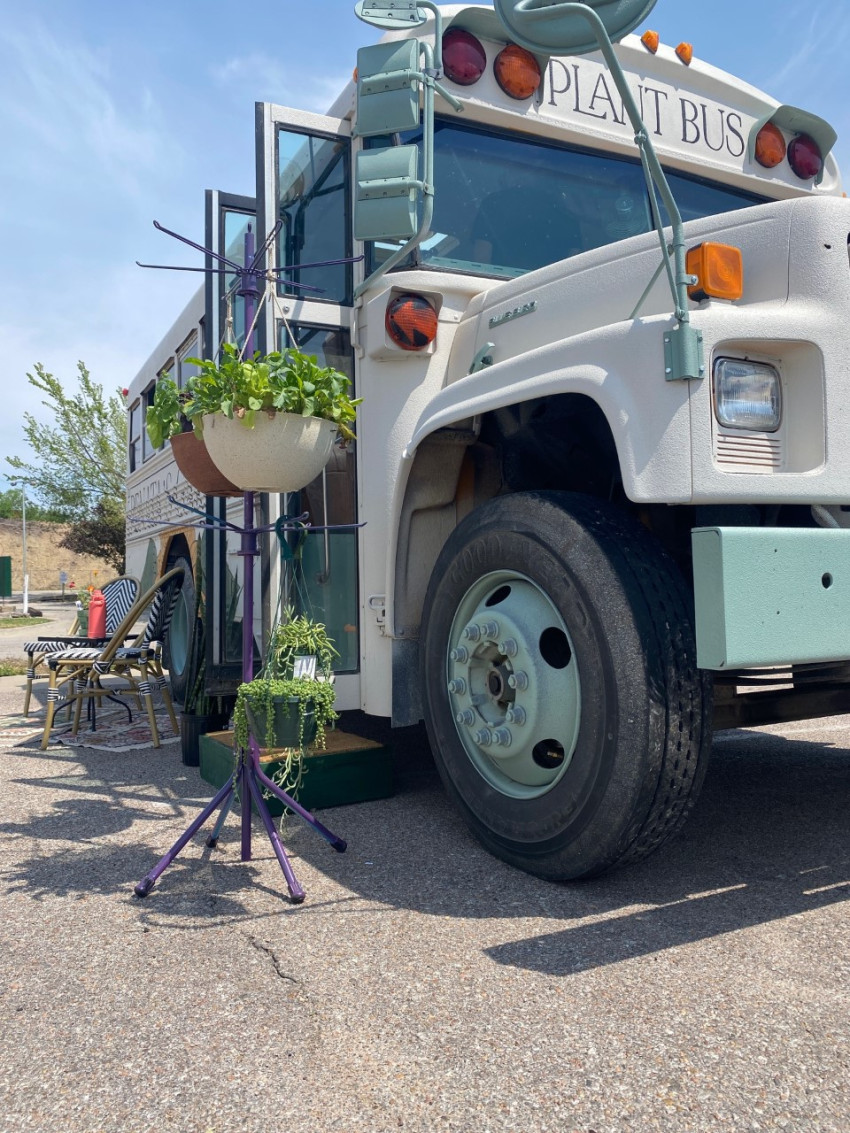 Community support
Goossen appreciates the community members who supported her business from the beginning.  
"There were several local business owners who took chances on me for my first popups that were major impacts," she says. "There were several in Wichita and El Dorado."
As the community supports her, she also supports her community and enjoys popping up in Potwin and interacting with the residents.
"Taking the bus downtown gives people something to do and it's really exciting and people can get locally grown plants" Goossen says.
She says there are many kids in the community who have decided they will also be Plant Bus owners, but for now, Goossen lets them practice opening and closing the bus door for customers.
"Our job is to help people have positive experiences with agriculture in a unique way," Goossen says.
Everyone doesn't have crop ground around them or cattle across the road from them, but everyone can have a plant on their porch.
"I like to call horticulture the agriculture of the people," Goossen says. "It's accessible to people, and my business is all about making agriculture accessible to everyone."
For more information about Renata's Garden and the Plant Bus, visit www.renatasgarden.com.
---