Eight ways technology can help small businesses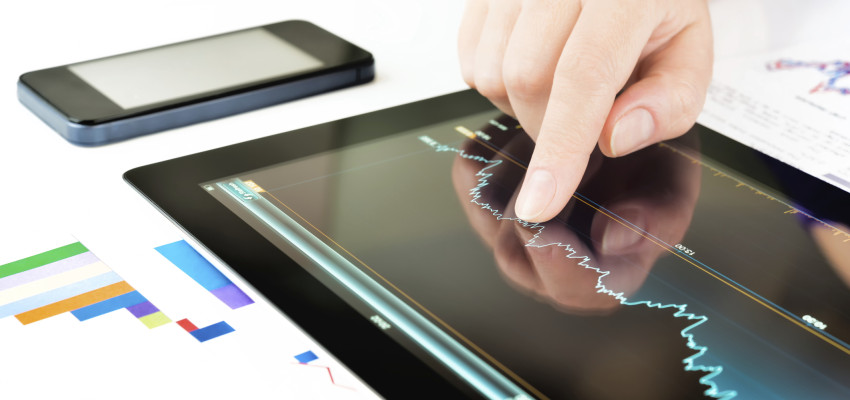 In today's digital era, running a small business can seem much more complex than it used to be. Gone are the days of simply putting an ad in the local newspaper and hoping that people stop by. Now, small businesses run on digital conversions, social media and mobile websites. Here's a look at some of the trending technologies that are helping small businesses become successful in 2016.
Tablets: As a small business owner, you don't have time to sit down at a laptop, much less a desktop, to
check email or inventory. Instead, your tablet has you covered. You can take it with you in the car, in the field, or just walking around your business.
Smartphones: Not only do smartphones provide Internet access almost anywhere, but they also allow instant communication via phone calls and text messages. In 2014, it was estimated that 94 percent of small business owners used smartphone technology to run their businesses. The social apps available on smartphones also open up a wide variety of marketing options.
The Square: The Square (plus a tablet or smartphone) has made it possible for small businesses to accept credit cards in any environment. Not only is The Square portable, but business owners also don't have to pay pricey credit card fees. With The Square, you can receive analytics on customers' spending habits and set up an online store through The Square's Marketplace.
Invoicing software: Invoicing software allows business owners to request online payments, create recurring invoices
and draft invoices. It can be a look into the future for owners to see what's coming in and going out. Digital invoicing also saves time and money by streamlining the process.
Online payment services: The development of online payments forever changed the landscape of small businesses.
Today, a business in Kansas can sell products to a consumer in Minnesota with an online store that offers payment services through its website or app. This service has allowed small businesses to flourish, even without a physical store.
Email marketing: Sending coupons, specials, new arrivals and announcements through email marketing helps small businesses profit without spending a lot of money. These types of campaigns can link directly to a website with
online payment services and a virtual shopping cart, bringing everything full circle.
Digital advertising: Digital advertising can be found anywhere from search engines to social media platforms and
blogs. Small business owners don't need an extensive background in advertising to make an impact. It just takes some research and practice.
The cloud: With the cloud, small businesses can keep their important files on a massive server farm called the cloud and access them at any time. The cloud creates a safe place to store data, which keeps business owners and their computer networks from getting bogged down with files and data.
Protecting the communities where Farm Bureau clients and members live and work is our top priority, and we're proud of
the small businesses we serve. Are you a current business owner, or are you looking to start a business? Contact your local Farm Bureau agent today to discuss how we can help your small business succeed. 
---