Kids Craft: Popsicle Tractors
Assemble your own trusty tractor just in time for planting season. And make it any color you want — we know brand loyalty is a factor for the tractor.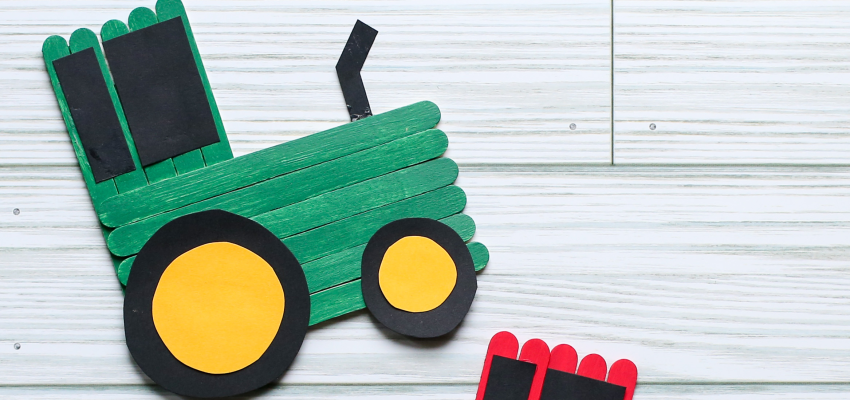 YOU WILL NEED:
Craft sticks
Glue
Black and yellow paper
Paint in color of tractor
Foam brush
Scissors
STEPS:
1. Collect all of your supplies.
2. Lay out six craft sticks horizontally with their sides touching. Put glue all over the right side of the sticks.
3. Place five craft sticks on top of the glue vertically. This will resemble a backward "L." Let dry and flip over.
4. Paint the sticks in the color you chose.
5. Have an adult help you cut tires, windows and pipe out of the black paper and wheels out of the yellow paper.
6. Glue paper pieces into place, and have fun!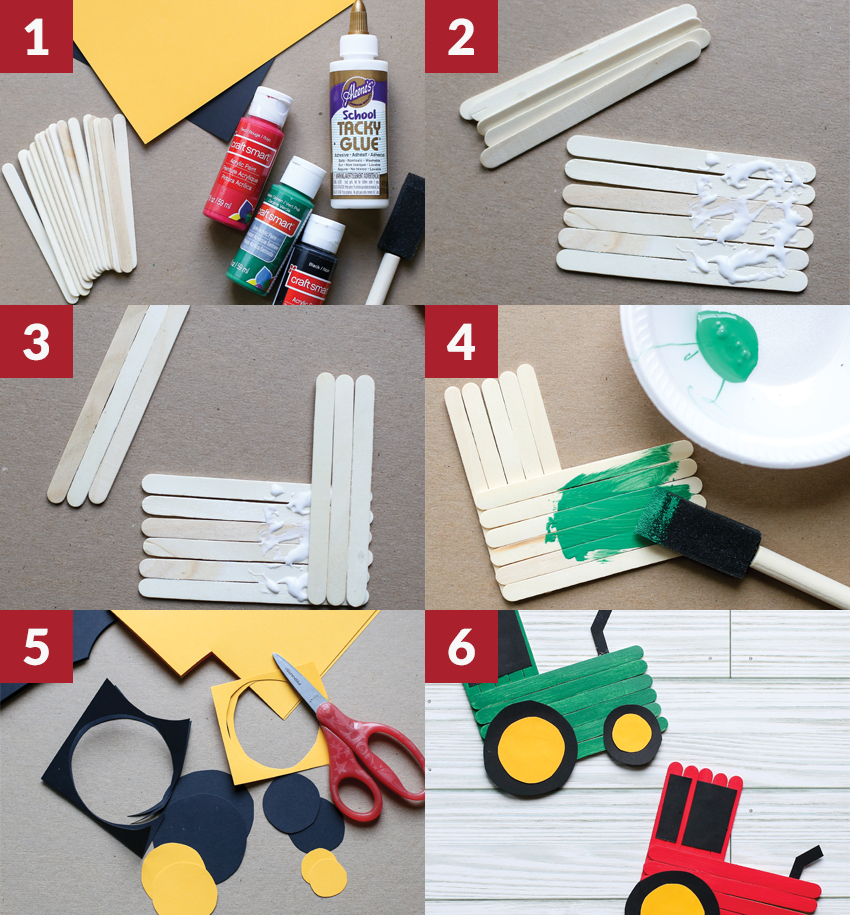 To see more Kids Corner craft and food ideas, find us on Pinterest at
www.pinterest.com/ksfarmbureau
. For more from Sugar Bee Crafts, visit
www.sugarbeecrafts.com
.
YOU MAY ALSO ENJOY:
---