Cupcake Liner Christmas Trees
Perfect for the kiddos during the holiday season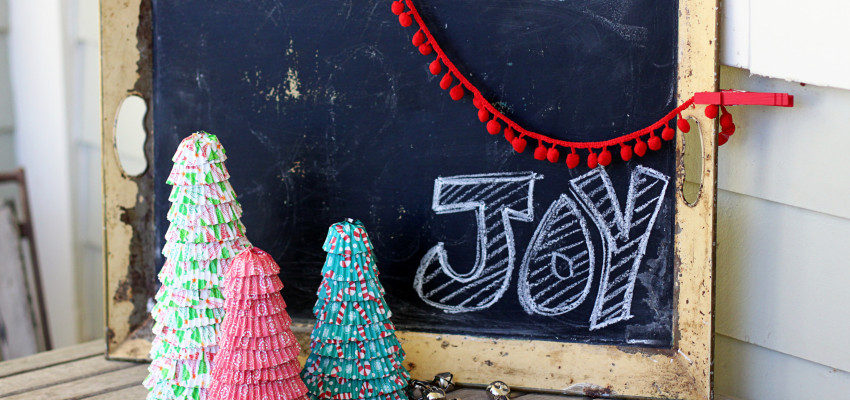 Once your family tree is decorated, add to your holiday decorations with festive paper trees. Made from cupcake liners, these simple trees from Sugar Bee Crafts are fun for the entire family to make together.
YOU WILL NEED:
Holiday cupcake liners
Foam tree forms
Hot glue gun and glue
STEPS:
1. Cut out the inner circle of the cupcake liners, leaving you with the ruffled portion of the liner.
2. Put a line of hot glue along the top edge and push it onto the bottom of the foam tree form.
3. At the bottom of the tree, one liner won't make it all the way around, so you'll need to fill in the gap with another liner.
4. Continue to work your way up the tree, layering your liners. Avoid having seams land in the same spot on each row.
5. When you get to the top, let the liner extend past the top of the foam and then gather the liner in together (use a dab of glue to hold, if needed).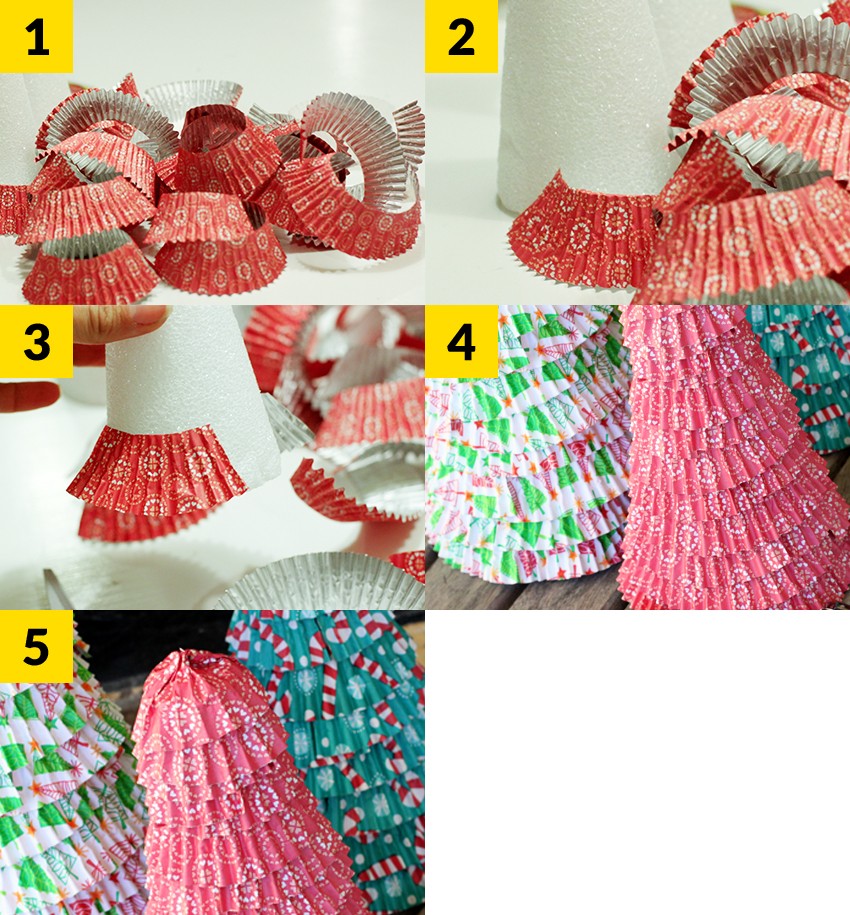 ---