By

Chef Alli

on

January 18, 2023
12 Great Ways to Get Your Kids to Eat More Veggies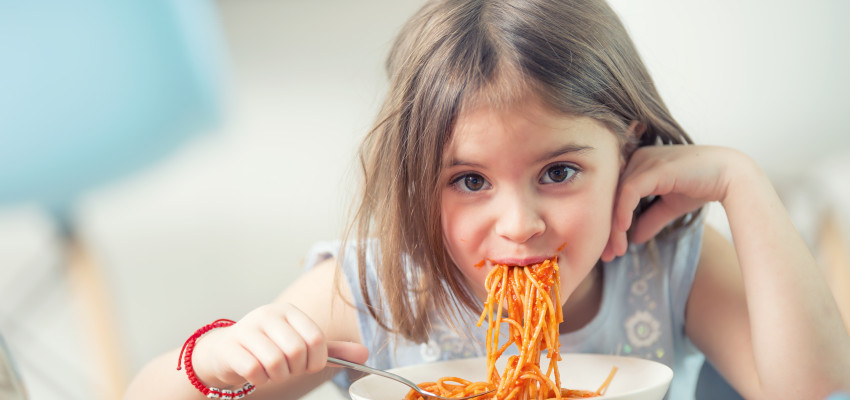 1. Add Veggies They Like in Dishes They Love 
Layer thin zucchini slices in lasagna, put tender broccoli florets in mac and cheese, toss diced tomatoes in omelets and slide roasted red peppers in cheese quesadillas.
Don't be discouraged if your kids don't accept veggie "enhancements" at first. Research shows it can take up to eight times of serving new things before kids decide to like them. 
2. Mix it up with A Kid-Friendly Smoothie 
Sneaking in leafy greens like spinach and baby kale is a super easy way to amp up nutrition. Yes, the greens turn a smoothie bright green in seconds, but don't let that deter you - kids love colorful foods.                                
If you need smoothies that are creamier, toss in frozen chunks of cauliflower and/or avocado…when your kids aren't looking, of course. 
Give the smoothies fun names like Orange Raptor, Purple Cow or Green Dragon, courtesy of canned pumpkin, blueberries or spinach. When it comes to kids and nutrition, fun is the name of the game. 
3. Mash it up 
Yes, mashed cauliflower does taste different than mashed potatoes, but since these two are the same consistency and color, kids might dig in before they even notice. 
If you're worried about a full-blown swap, start this nutritional boost by going with half potatoes and half cauliflower. 
4. Go Ahead: Be Sneaky 
If it's for the sake of nutrition, I'm giving you permission to be sneaky. What picky eaters can't see won't hurt them, and in this case, it helps them. 
Finely chopped veggies like carrots and broccoli will cook down enough that kids often won't detect them in a recipe. These vegetables can easily be put into a meat sauce for spaghetti. 
Or, chop up cooked cauliflower and stir into a saucy mac and cheese where the kids will think it's just a piece of pasta. Where there's a will, there's a way and creamy sauces are a great cover. 
5. Make a Magical Meat Sauce with Added Veggies
When you're making a meat-based pasta sauce or your favorite Sloppy Joes, add finely chopped mushrooms to the mix. The texture and savory flavor of mushrooms is similar to ground beef and will absorb perfectly into the mix. 
6. Think Big Nutrition at Breakfast 
Canned pumpkin and a sprinkle of cinnamon stirred into oatmeal adds creaminess and color. 
Canned pumpkin or puréed butternut squash can also be added to pancake batter. 
Your kids will think orange pancakes are fun and you get to know you've boosted their nutrition to start the day. 
It's easy to forget that vegetables can also be part of breakfast. Ham and cheese egg cups with added veggies are a great breakfast that can be made ahead and reheated for on-the-go mornings. 
7. Casseroles are Cool 
Casseroles are often full of fattening ingredients and calories, but they can be made more healthful by adding vegetables. Cooked-down veggies that are puréed when added will disappear right into the delicious mess. They won't change the flavor or the texture, but they do increase nutrition. 
8. Engage the Traveling Salad Bar Tray 
A fully stocked salad bar tray that travels from the fridge to the table every night before dinner is a good thing. 
Make a deal with your kids that anything on the salad bar tray is OK to snack on before dinner. Then, stock the tray with the healthiest of salad bar components—cut up veggies, beans, sprouts, etc. 
A traveling salad bar can also help kids create good eating habits that will carry over into adulthood. Studies show that starting off with a salad at a meal helps control calorie intake. 
9. Hunger is a great seasoning
When kids are truly hungry, they are much more likely to try new fruits and vegetables and eat better-quality foods. Sometimes saying no to snacking (even when they're healthy snacks) pays off when dinner is welcomed by a truly hungry belly. 
10. Roast those Vegetables 
Roasting is your ticket to vegetable success—it's flavorful and fast. For rich caramelization to occur during the cooking process, high temps are required. Plus, all you need are three ingredients: veggies, a bit of olive oil and a generous sprinkle of kosher salt. 
We often only think of our grill as a means for cooking meats, not vegetables. Marinate asparagus and carrots in your favorite marinade, then plop them onto a hot, fresh grill. Or, what about kabobs? Your kids will see grilled meat and veggies on a stick as the ultimate finger food.
11. Include Veggies in Pasta
Spaghetti squash and zucchini noodles are delicious beneath flavorful sauces. If you trade in half of the spaghetti noodles for these vegetable options, your kids won't even notice their favorite pasta dish got a boost of nutrition. 
12. Put Produce Front and Center
Instead of storing veggies and fruits in the produce drawers where they can't be seen, relocate them to containers in the side doors. 
This way, healthy snacks are right at eye level and within easy access for everyone in the house. No more out-of-sight, out-of-mind for fruits and veggies. 
---