By

Eric Kelly

on

March 25, 2020
Amazing Ways Technology Can Make Cooking More Enjoyable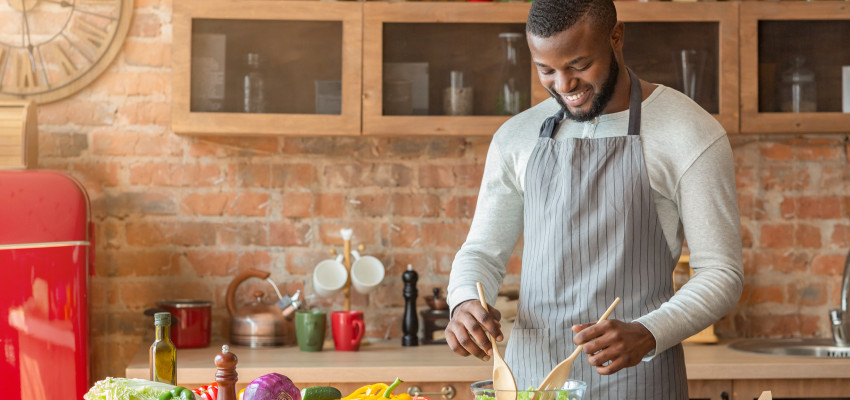 Technology is changing the way we cook. Thanks to technology advancements and the ease of information sharing, cooking has become incredibly accessible to nearly everyone. Anyone can enjoy the fulfillment of cooking good, healthy food, no matter their skills, budget or time limitations. Whether you're a passionate foodie, amateur chef or a parent of a picky eater, the right technology can make your cooking experience even more fun! Here are some ways to use tech devices and the internet to boost your cooking game.
Stream Cooking Shows Anywhere
Cooking shows are great for discovering new recipes and techniques to take your cooking skills to the next level. You can find cooking shows on several different platforms, including television, streaming services and YouTube. If you're a parent, you can even encourage your children to develop a love of cooking and greater respect for food by watching cooking shows together.
A streaming device is a great way to tap into cooking shows, and it's easy to find plenty of content to inspire you in the kitchen. These handy gadgets even come in a variety of mobile models, so you can throw one in your suitcase if you plan to cook while you're traveling.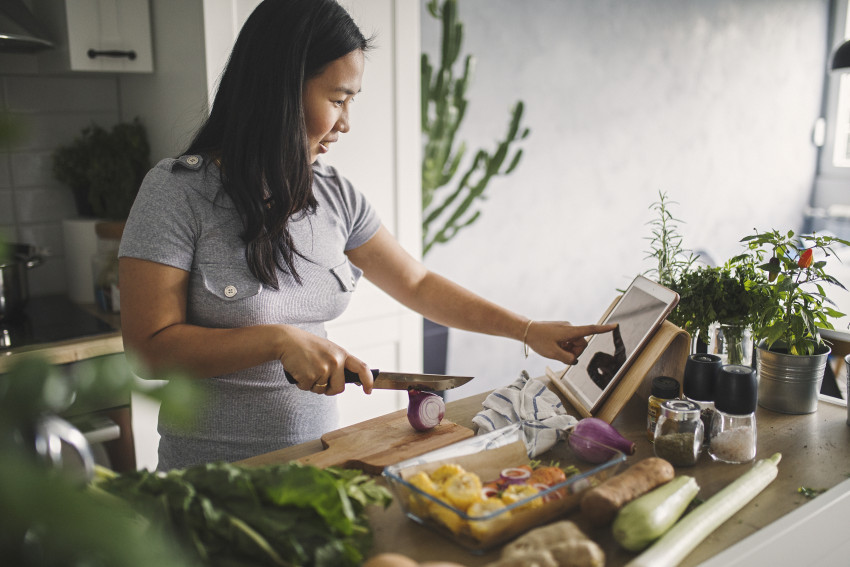 Connect with Your Favorite Restaurants
One unique way to find cooking inspiration is to contact your favorite restaurants, bars, bakeries and coffee shops. Get connected over social media or send out an email asking about the menu items that interest you. They might just share the recipe! Even if they're sworn to secrecy over the ingredients of a dish, they may give you some hints if you ask nicely. You can always try to recreate your favorite restaurant meals at home by doing research, testing and playing around with different ideas. To develop a recipe, Bon Appétit recommends drawing ingredients and techniques from existing recipes to set the stage for your own creation. If you're looking for a recipe from a popular chain, copycats may already exist online (psst, Pinterest).
Streamline Meal Prep
Meal prepping on the weekend can be very helpful for people who are too busy to spend an hour in the kitchen every night. Use multi-cookers to save on time and dishes—these modern appliances can be used to sauté, simmer, steam, boil and slow cook. Take advantage of mobile apps to make your prep process even easier. For example, Spoon University recommends meal planning apps like Yummly and Pepperplate for finding healthy recipes and creating easy shopping lists, so you can pick up everything you need for the week in one trip to the store. By creating your meal plans on your phone, you can share them with other family members, too. If you're really looking to save some time, you could even try a grocery delivery service.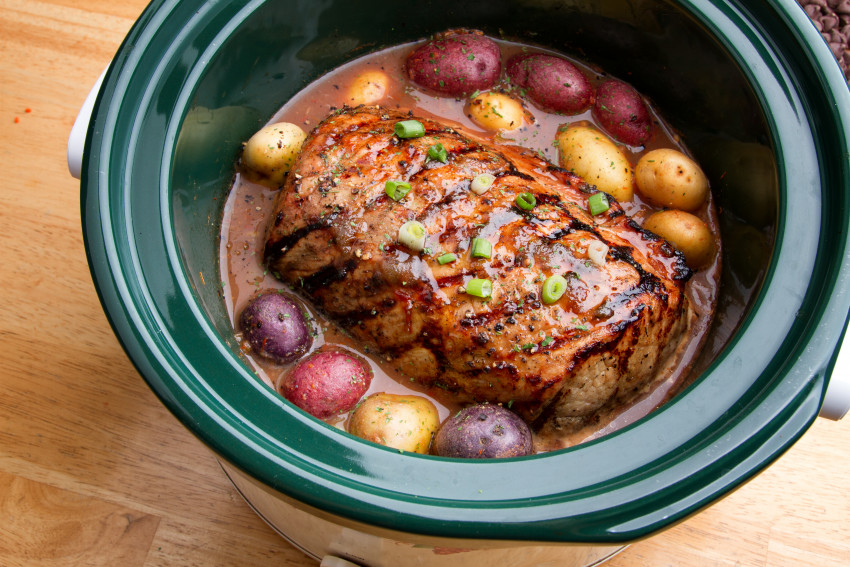 Make Use of the Ingredients You Have
While reading and following recipes is always fun, it can also be time consuming and expensive. Committing to a recipe can leave you running to the store for missing ingredients or sweating over the stove for hours. For a change, look up quick things you can make with the ingredients you already have on hand. Certain apps can help you with this, like SuperCook and Allrecipes Dinner Spinner.
You can also try improvising on recipes by swapping out ingredients for items you have at home. This is an excellent way to use up leftovers and prevent fresh produce from going bad. If you're trying to improve your cooking skills, try learning how to cook without a recipe—online resources like blogs, videos, podcasts and forums can teach you a lot about basic techniques and how to check for doneness when you're winging it.
Cooking meals day in and day out can get a little stale, no matter how much you love being in the kitchen. Maybe you're getting bored of your favorite recipes, you've run out of inspiration, or you just don't have the time to cook during the week. Find ways to shake things up! Use tech devices, smart appliances, online resources and cooking apps to keep cooking fun and maintain your passion for food.
---