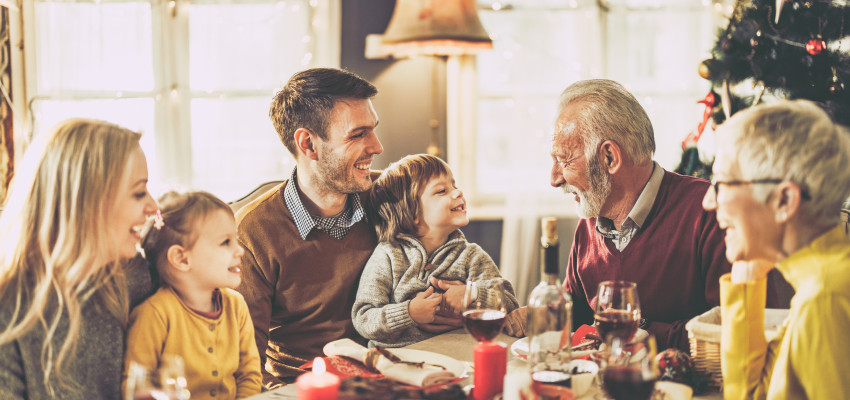 Traveling for the holidays can be stressful. Use this quick travel preparation checklist to make sure you're ready to hit the road safely. It'll leave you feeling secure, at ease and sipping on a hot chocolate by a warm fire.
Things to Do Before Traveling by Car
Schedule a Checkup
Before driving to your destination, you'll want to prepare your car for a long road trip by giving it a thorough inspection. Checkpoints to take seriously include your tires, brakes and fluids.
Ensure the Rental Car Is Insured
Check your auto insurance covers rental cars, including who in your family can drive rental cars under your policy.
Plan Ahead for Backup
Be prepared by making sure your road trip packing list includes a roadside emergency kit. Plan to bring items such as water, snacks, blankets, flashlight, battery charger for your phone and a change of clothing, just in case.
Travel Preparation Checklist for Flying
Check Document Dates
Passports are the No. 1 item your family will need to travel abroad. Check your family's passports and other travel documents to make sure they're not expired.
Double-Check Your Health Insurance Coverage
If you're not sure whether your health insurance coverage is valid when you're abroad or out of state, contact your agent. Be sure to ask if you're covered should an accident or health issue arise.
Give a Financial Heads-Up
Another important thing to do before going on a trip is to alert your bank and credit card companies you'll be traveling, especially if abroad, to avoid holds on your accounts for suspicion of fraudulent activity.
Before You Leave Your House
Fool Potential Burglars
Setting up home security strategies is one of the most important things to do before going on a trip. A smart place to start is by setting timers on your lights and televisions to create an illusion that someone's home and asking your neighbors to keep an eye on your home while you are away.
Check Your Home Coverage
Revisit your homeowners or renters insurance policy to make sure that should damage occur while you're away, your coverage is up to date. Setting devices like your thermostat to a stable and neutral temperature can also keep your house from being too cold or too hot while you're away — preventing any other damage to your home due to climate.
Hold the Mail
Request the U.S. Postal Service hold your mail until you're back in town. Protecting yourself from identity theft will add peace of mind to your vacation.
If you follow the tips provided, you will be able to enjoy your holiday travel plans with your family and without any worries. Your trip should be enjoyable, just like the holiday season!
---