Farmers Market is a Community Event in Kansas Town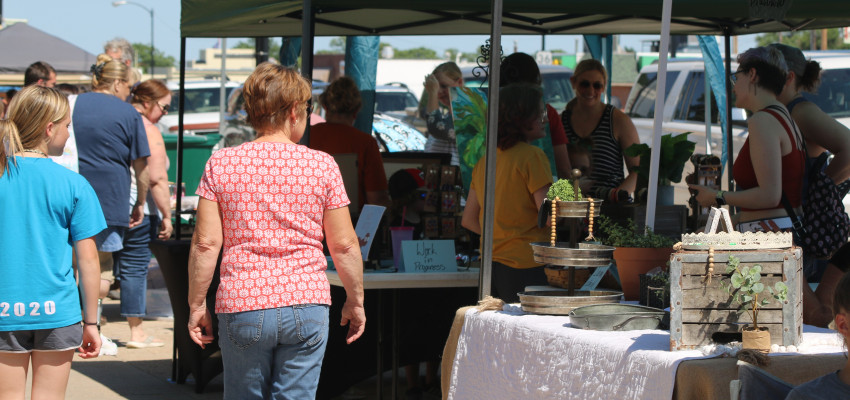 Live music, vendors, food demonstrations, food trucks and a kid's corner are things people can find in Phillipsburg on the second Tuesday of each month through October at the new Phillips County farmers market.
"People were really wanting an event to go to with their family and be able to support local businesses," Myndi Krafft, Phillips County rancher and Farm Bureau member says.
Krafft along with Katie VanAllen, Ashley Shilowsky, Jennifer Hamons and Deb Weishaar recognized the community needed a source for local food and fun so they worked together to bring a farmers market to Phillipsburg.
"We wanted to bring the community together and make it an 'event,'" Weishaar told her local newspaper. "We wanted to provide a family-oriented activity where people could see more about agriculture and food and where it comes from. We also added live music to give more of an event and family feel."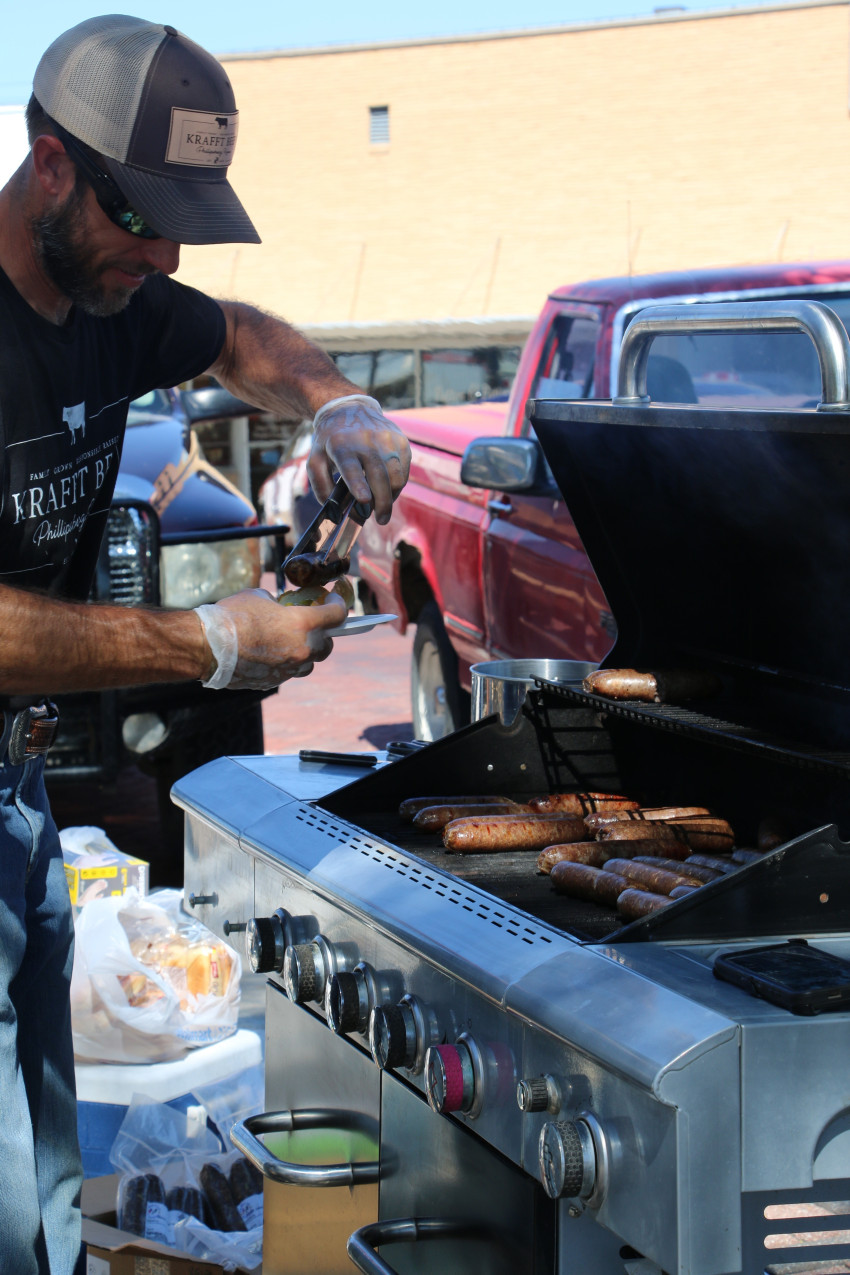 More than a market
To help share the story of agriculture, food demonstrations are offered.
"At our last farmers market, we had salsa canning," Krafft says. "Attendees were able to learn how to make salsa from locally sourced produce. They also watched how to properly can. At the end of the demonstration, they could take home a sample of the salsa."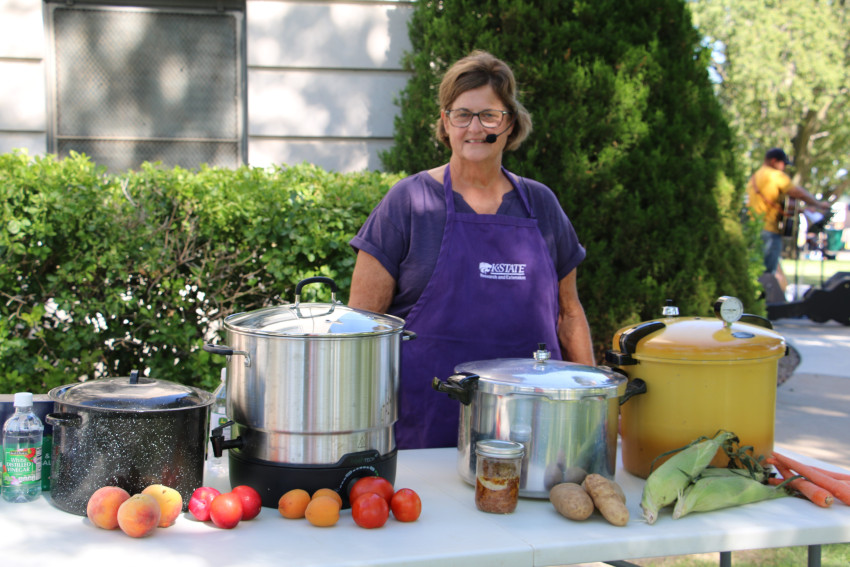 An area tagged the "kid's corner" provides children the opportunity to have unique experiences at the market including planting seeds and doing veggie art.   
Children also have a chance to do some shopping of their own. A local bank sponsors "Market Money," $2 wooden coins children can spend at any vendor and the bank will reimburse that vendor.
"Some kids will spend them right away, while others hold onto them so they can buy something worth more money," Krafft says.
While these fun activities are happening, there's also live music to enjoy. Krafft says one of the coolest things about the farmers market is seeing how the community comes together and embraces both the consumers and vendors.
"Vendors love that there is a regular event to set up their goods and crafts," Krafft says. "Plus, people love going out for the evening in their community. Customers can purchase baked goods, beef, garden produce, handmade crafts, flowers, honey and many other items local vendors bring."
Continuing the tradition
The women who put this together don't plan on it being a one-year event. They meet on a regular basis to ensure the market keeps moving forward with the right momentum.
"We plan to continue to grow at a feasible pace," Krafft says.
They hope to expand the farmers market next year and plan to have it twice a month.
To find out more information, visit their Facebook page.
---