Agriculture Books for All Ages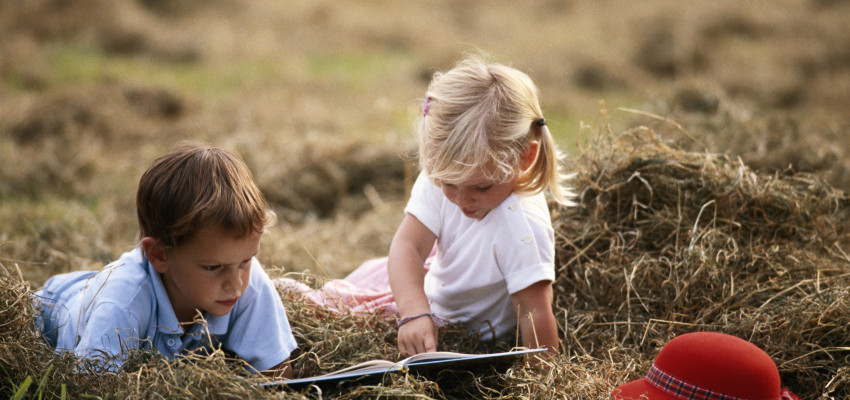 Books are powerful. Books are utilized worldwide and provide knowledge along with glimpses into worlds unlike your own—like the world of agriculture, farming and ranching. 
Do you want to learn more about agriculture? Are you already an agriculture expert? No matter your knowledge level or age, we have a book about agriculture for you.  
For the Kiddos 
My Mommy and Daddy are Ranchers 
By Wrenn Pacheco 
A story told through the eyes of Wrenn's sons, the Pacheco boys describe what it is like to care for their cattle and what it means to be a rancher. Find the book on Amazon. 
Tractors, Tractors Everywhere 
By Megan Newton 
What's a day on the farm like? Go on a journey and experience all the farm has to offer. Within the pages, you'll find farm equipment (of course), lots of colors and a chicken! Find the book on Amazon. 
OODLES OF TOMATOES AND ONE PACKED VAN: RAISING GARDEN PRODUCE FOR A MARKET STAND 
By Lois Lenker 
Learn what it takes to grow produce from seed to consumer in this book jam-packed with activities and colors. Find the book on Amazon. 
Milk Comes from a Cow? 
By Dan Yunk 
Dive into dairy cows and dairy production with Kailey in this first installment of Kailey's Ag Adventures. Find the book here, along with the rest of the series.
Feeding Minds Press 
Get even more great agriculture-accurate books children's books from American Farm Bureau Foundation for Agriculture's publishing project, Feeding Minds Press. Books like Hero for the Hungry: The Life and Work of Norman Borlaug, I Love Strawberries and Tales of a Dairy Godmother: Chuck's Ice Cream Wish are beautifully illustrated and wonderfully told. Learn more here. 
For the Adults 
Faith, Farming and Family: Cultivating Hope and Harvesting Joy Wherever You Are 
By Caitlin Henderson 
Caitlin, a young farmer's wife, reflects on her life with kids, cows, farming and God. Find the book on Amazon. 
Our Land, Our Lives 
By John Schlageck 
A collection of essays and photos about Kansas agriculture, proceeds from this book go to scholarships for Kansas State University agricultural communications and journalism students. Find the book here.  
Hunger Bites 
By Rick McNary 
Feeding the world isn't easy, and Rick's book serves as a reminder that it is everyday people who most often change the world. Find the book on Amazon. 
The Cows of Hobson's Pond: Mostly True Stories of Growing Up in Kansas 
By Rick McNary 
A light-hearted read, Rick describes what it was like to grow up Kansas. Find the book on Amazon. 
Be sure to give these books about agriculture a read! 
You may also enjoy 
---