May be the new face of farming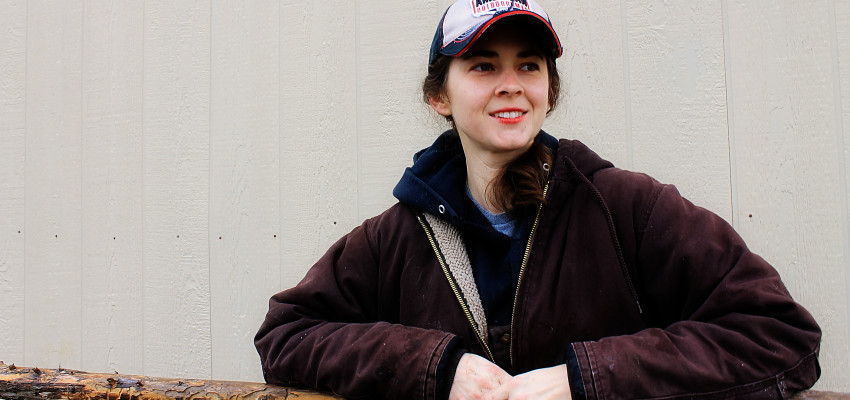 For the past few hundred years, the face of farming in the western world has been predominantly male — men plowed the fields, men worked the cattle, men ran the farms.
While not a universal phenomenon (female farmers are the "norm" in other parts of the world), the farming profession has long been saturated with members of the male gender.
To quote Bob Dylan, "These times they are a changin'," and recent statistics indicate women will be playing a big role in the future of farming:
Meet the Female Farmer
Today's female farmer shares many similarities with her male colleagues, with a few exceptions.
Female-operated farms tend to be smaller than farms overall, consisting of fewer acres and lower annual sales. The top five commodities for female farmers include: combination crops (26 percent), beef cattle (23 percent), combination animals (22 percent), sheep and goats (7 percent), and grains and oilseeds (6 percent).
Another characteristic of this new generation of farmers is a dedication to higher education. The College of Agriculture, Food and Natural Resources at the University of Missouri reported an increase of 143.6 percent, and Kansas State University a 91.4 percent increase among female student enrollment between 2004 and 2014.
Change Sparks Innovation
As with all change, comes the opportunity to progressively innovate.
Today's pioneering female farmers are spearheading innovation from production practices to industry language, and changing the way our culture views the farming profession. Whether it's adapting traditional equipment to fit their physical needs, or sharing their agricultural experiences with non-ag consumers through programs like CommonGround, female farmers are emerging as a new face of agriculture.  
Female agricultural professionals are not limiting their reach to operations; they are rapidly filling positions on boards, corporations, extension, legislative and management that were historically reserved for male-only professionals. In 2001, Ann Veneman became the first female United States Secretary of Agriculture, and Kansas' currently serving Secretary of Agriculture is female – Dr. Jackie McClaskey.
The increase in female farmers is rapidly changing the way our culture views a formerly male-dominated industry. There are a variety of female-friendly agriculture initiatives focused on empowering female farmers, such as the Ag Women's Network, FarmHer, Kansas Agri-Women and National Women in Agriculture Association. In Kansas, the Women Managing the Farm Conference will be held Feb. 9-10, at the Hilton Garden Inn in Manhattan.  
Kansas Farm Bureau's Women's Leadership Committee also provides a great connection point.
Interested in connecting with Kansas female farmers?
Scott Stebner's Kansas Farmer book features multiple female farmers, including Debbie Lyons-Blythe, Karen Pendleton and Amanda Taylor.
---