Kansas Farm Bureau Health Plans make a difference in the lives of Kansans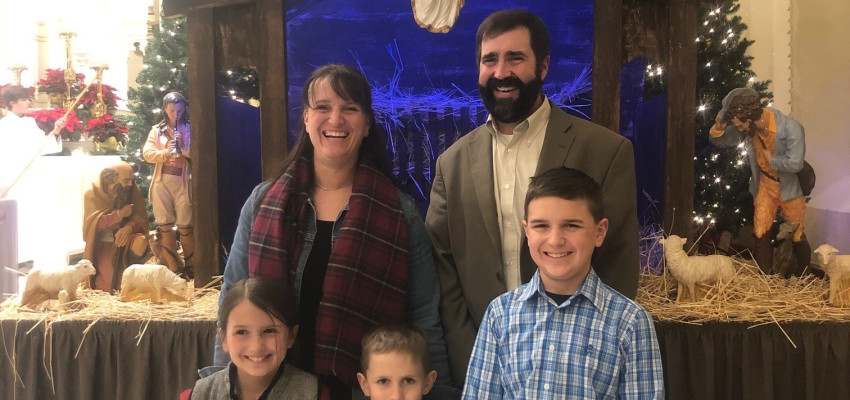 The rising cost of healthcare is a common conversation for families and businesses. Conversations are happening everywhere from rural Kansas to urban centers. No one is immune.
Brian Wetta, a fifth-generation farmer in Sedgwick County, previously purchased healthcare coverage for himself through the federal marketplace created by the Affordable Care Act and was frustrated with what was available.
"The premiums went up every year, and there weren't any changes to the benefits," he says. "I was tired of hearing 'your plan is no longer available' and then getting an offer of something that had less coverage and cost more."
In 2019, Wetta was one of thousands of Farm Bureau members who helped lobby the Kansas legislature to gain approval for Kansas Farm Bureau (KFB) to offer members healthcare coverage through Kansas Farm Bureau Health Plans (KFBHP). He submitted testimony and contacted several of his representatives, sharing how he had been forced to drop health insurance after seeing a 407 percent increase in his premiums over seven years.
"Farm Bureau always encourages us to share our story," Wetta says. "I felt compelled to participate because this was personal to me as it was to many farmers across the state. We needed a more affordable healthcare option and KFB responded."
Today he has a high-deductible plan through Kansas Farm Bureau Health Plans and says the same plan on the federal marketplace would cost him three times as much.
"I'm single and this plan is just what I need," he says.
TRACK RECORD
In Hutchinson, Kati Brooks, Farm Bureau Financial Services sales associate, is seeing similar things. Before joining her mom's insurance agency in 2013, she was a registered nurse and saw firsthand how important healthcare is.
"Healthcare is so unaffordable in so many ways and people have to have it, but many can't afford it," she says. "When I joined the agency, the people I saw it affecting the most were small business owners and farmers who didn't qualify for the ACA marketplace plans."
When Kansas Farm Bureau Health Plans became available, she did her homework and found it was a great fit for many of her clients. Because KFBHP is administered by Farm Bureau Health Plans in Tennessee, a company that has been in business for 70 years, there was a track record she could check.
"I asked what kind of rate change they saw, and they had a 2.4 percent rate change in five years," Brooks says. "Last year Blue Cross Blue Shield had a 23 percent increase. And that happens year after year."
The good news for Kansans is that track record continues in the Sunflower State. There were no changes in premiums for KFB Health Plan members between 2020 and 2021 unless people moved into a different age bracket (age brackets or bands are based on the oldest person on the plan and help stabilize costs for a member and their family).
"When I talk to clients about that, and we compare notes they all say, 'that's amazing!'"
THE PROOF IS IN THE PUDDING
Saving money is important, but what about the health plan product members receive? Jeff Winter experienced an accident on his Sedgwick County farm in January 2020.
"I was cleaning out the grain bin and I went to turn off the auger," Winter recalls. "My glove caught the belt and threw my glove against the wall. It didn't take very long before I realized I was also missing my right trigger finger.
While his dad drove him to town, his wife called a KFB Health Plans representative to see which hospital they should use. They learned Ascension Via Christi St. Francis in Wichita was part of the nationwide UMR network and headed that way. They were unable to reattach his finger, but when it came to his health plan coverage, there weren't any issues.
"Everything went through and there weren't any battles," he says. "It seemed like everything went really well with it."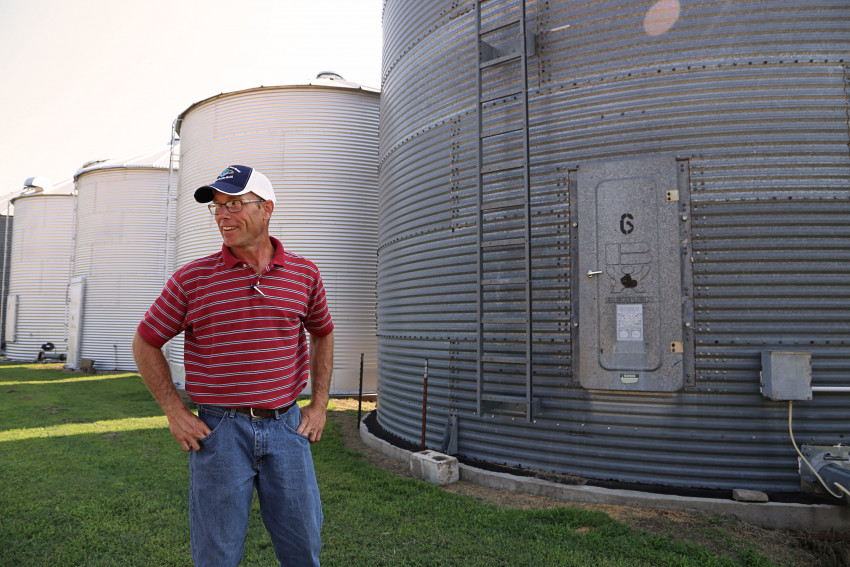 APPROVAL PROCESS FOR THOSE UNDER 65
Both Wetta and the Winter family have traditional membership plans built for individuals and families who are under 65. These plans are underwritten, which means not everyone who applies for coverage is accepted, but the goal is to always work with a client to see what can be made available.
"Our approval rating is 87 percent," Erin Petersilie, assistant director of KFBHP, says. "We'd love it to be 100 percent but that's not possible. We do all we can to get coverage for people, so they have an option and don't go uninsured.
"Kansas Farm Bureau Health Plans was created to fill a void our members needed a solution to, and now people have another option available to them. I love my job because we have more than 10,000 Kansans onboard who are receiving affordable and dependable healthcare coverage."
SIGNING UP
Kansans can sign up for coverage through Kansas Farm Bureau Health Plans any time and if someone is currently covered through an ACA plan, now is a good time to compare rates. Open enrollment through the federal marketplace runs from Nov. 1 to Jan. 15 at www.healthcare.gov.
"I encourage anyone who is looking for coverage to compare our rates," Petersilie says. "People are always surprised at how affordable we are.
"For example, I ran a comparison on my family — no tobacco use with a 43-year-old male, 36-year-old female, 12-year-old male and 9-year-old female. Rates through KFBHP were a third of what other companies offered through the ACA. That's a huge savings and that really is comparing apples to apples."
To run your own comparisons, go to www.kfbhealthplans.com and click on the "Quote" button at the top of the screen. Then decide which option you're looking for. They include:
Traditional membership plans: geared toward individuals and families
Medicare supplement insurance: for those over 65 who are on Medicare
The dental/vision bundle: an option for individuals or families who just need dental and vision coverage
Short-term care: built for people who are in between jobs, recent college graduates or those looking for shortterm coverage
By entering information like your zip code, birth dates of those needing coverage and a few health-related questions, you can get an idea of what coverage will cost you.
"The quote function is just that—a quote," Petersilie says. "You're not signing up for coverage, you won't be hassled by someone calling you and your information won't be saved in the system. It's simply an easy way to see what's available."
If there's coverage of interest, applicants can apply through the website, contact their local Farm Bureau Financial Services agent or call 1-833-282-5928.
---