Kansas Farm Bureau Health Plans are an affordable option for Kansans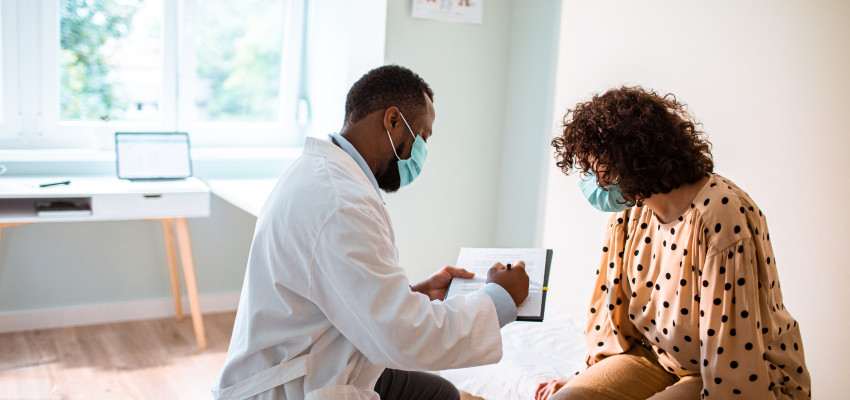 In January, Kansas Farm Bureau Health Plans (KFBHP) will have offered health coverage to Kansans for a year. Today more than 6,500 members have joined the plan, and some are seeing savings of up to 60 percent on their monthly premiums.
"We knew affordable health coverage was a major concern for our members," Terry Holdren, CEO/general counsel of Kansas Farm Bureau, says. "With a lot of hard work from our members and staff, Kansas Farm Bureau received legislative approval in 2019 to offer members access to Kansas Farm Bureau Health Plans and we're hearing stories of families saving money and getting excellent coverage."
For Erica Schlender, it meant she could stop teaching and help her parents full time on the family farm in Harvey County. Before she had access to KFBHP, she would substitute teach so she could maintain at least partial health coverage.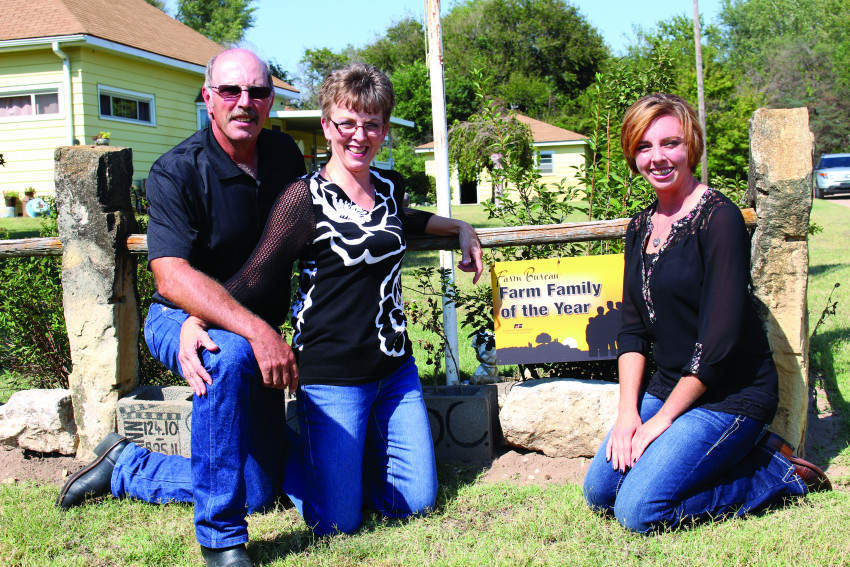 "This gives me the chance to do what I want to do for a living," she says. "I'm not tied down to a job because of the health insurance."
And the coverage is even better.
"Even when I was teaching, the coverage wasn't this good," Erica says. "With this, I have dental and vision and they're covering my contacts."
Erica's father, Rick, says he's proud of KFB's health plan offerings, but not because it means his daughter is back on the farm (although that's pretty great).
"For me, it goes back to the grassroots organization and that there was a need," he says. "There needed to be an alternative, and we got it done. That bodes well for our organization because there was a need, and it was addressed."
Rick and his wife Carole are also customers of the health plan. With Erica's encouragement and help from their local Farm Bureau Financial Services agent Matt Steventon, they researched what a plan would cost them and found they would save more than 30 percent every month.
"We had been with Blue Cross and Blue Shield for many, many years," he says. "You get stuck in your ways when you get older, but we found savings and the transition was smooth.
"I'm 61, so I was fine just waiting until I was eligible for Medicare, but I'm glad we didn't wait," he says.
Many Kansans may not realize they, too, can use Kansas Farm Bureau Health Plans.
"We're here to serve all Kansans," Erin Petersilie, health plans manager, says. "Anyone can join their county Farm Bureau. That then gives them access to Health Plans and the rest of our member benefits including Verizon, Ford, Office Depot and more."
COVERAGE IN THE CITY
After taking on a new job as the farmer trainer for the New Roots for Refugees program for Cultivate KC, Amanda Lindahl lost her employer covered health insurance. She wasn't happy with the options she had.
"I looked at the marketplace and the lowest cost I could find was around $400 a month," she says. "My husband has employer-provided healthcare but to add me to his plan would cost us $700-$800 per month."
As she was sharing her story with a high school friend, her friend mentioned KFBHP and told her to check out the offerings. Amanda had already signed up with a direct primary care office where she paid a monthly fee to have access to a primary care doctor and decided the KFBHP High Deductible Health Plan would cover anything catastrophic.
"Combining the cost of that with the primary care doctor is still half the price of anything that was on the marketplace," she says.
OVER 65 COVERAGE
And when folks are old enough for Medicare, they have access to Medicare supplement plans A, D, G and N through Kansas Farm Bureau Health Plans.
"Medicare supplement plans are federally regulated so they're the same no matter who offers the coverage," Erin says. "What sets us apart are our service and rates."
Roger Day, a Farm Bureau Financial Services agent in Cimarron, along with his wife Cindy, utilized Erin as they navigated the Medicare supplement gauntlet. With only a three-month age difference between them, they were anxious to get on Medicare so they could stop paying for high-cost health insurance with high deductibles through another carrier.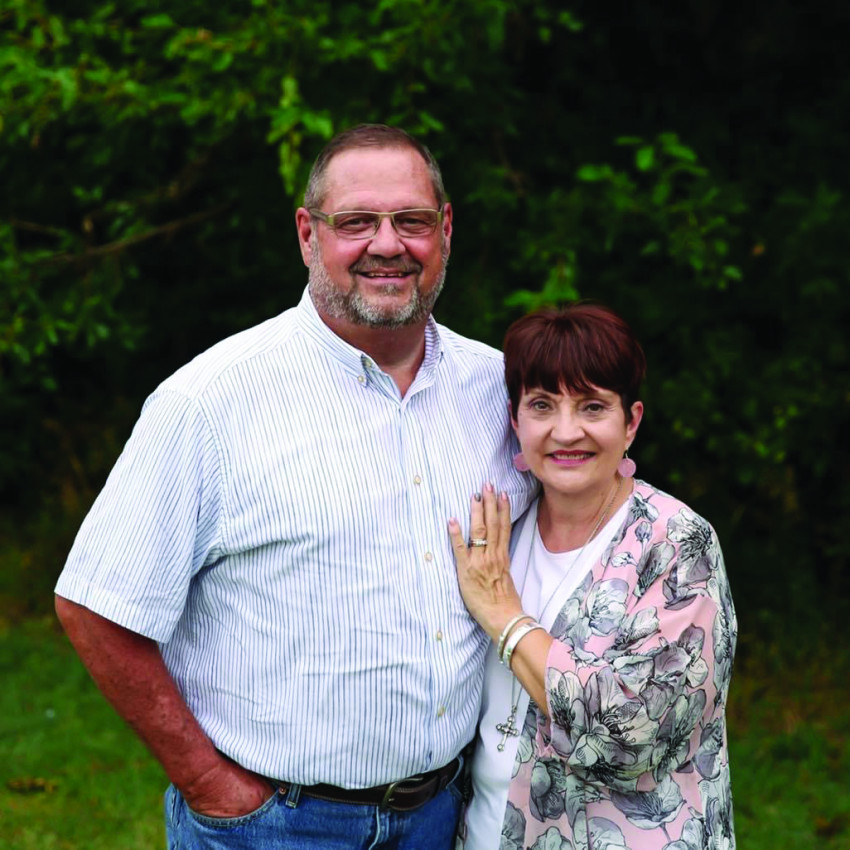 "The plan was when I reached 65, we would leave Cindy on the policy and when she aged up, she would get her own supplement," Roger says. "Our carrier wouldn't allow it because I was the insured on the policy so we either had to continue to pay the premium and the Medicare supplement or drop it."
With Erin's help, they got Cindy on a traditional plan through KFBHP and Roger purchased a Plan G Medicare supplement. When it was time for Cindy to get her own Medicare supplement, she also went with KFB Health Plans.
"The first time we went to the doctor and showed them the Medicare supplement card and we didn't have to pay anything, I was astonished," she says. "That had never happened before."
Roger says he now asks his clients and friends that are nearing 65 if they have started thinking about Medicare coverage.
"It's not a one-size-fits-all type of coverage," he says. "I tell them to start researching their options at least a year ahead."
Erin tells members it's important to really think through what kind of coverage they'll want for the long term.
"I tell people they should pick their Medicare supplement coverage like they were picking their spouse," she says. "I want you to pick well, pick what you can afford, and stick with it."
OPEN ENROLLMENT
Open enrollment for coverage through healthcare.gov started Nov. 1 and runs through Dec. 15. If you currently have coverage through the marketplace, this is a great time to talk with your local Farm Bureau Financial Services agent or visit www.kfbhealthplans.com to see what a health plan through Kansas Farm Bureau might cost you.
"Members can go online and answer a few questions to get an idea of cost," Erin says. "This gives you the opportunity to compare what's available on the marketplace and gives you time to start getting things in order for whatever decision you make."
LOOKING FORWARD
As with any new business, there is always room for improvement and growing pains, but with almost a year under their belt offering healthcare coverage, Kansas Farm Bureau is happy with where they are today.
"Knowing we are protecting more than 6,500 Kansans and ensuring they have access to affordable and reliable health care adds tangible value to a KFB membership," Terry says. "We're proud to be able to offer plans with superior coverages and lower costs, and we're excited to be in a place where KFB can support health care providers and hospitals and ensure our members have access to the care they need in rural communities."
To learn more and to get a free quote, contact your local Farm Bureau Financial Services agent, call toll-free to 1-833-282-5928 or visit www.kfbhealthplans.com.
---