Change To a Healthier Diet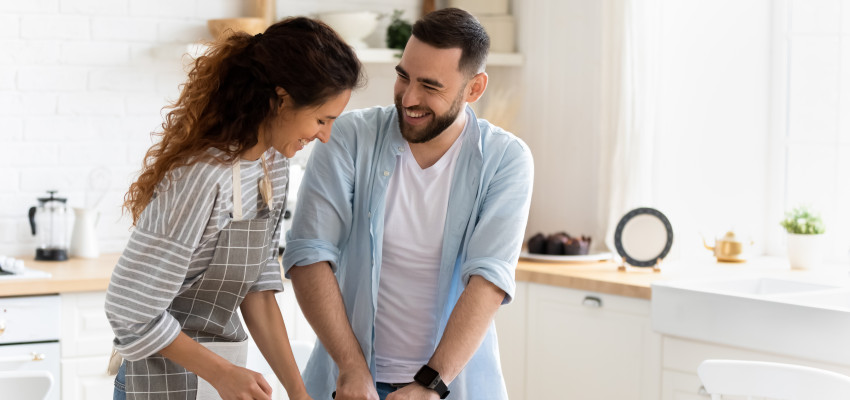 Lately, all we've been hearing about is change. The change in our lifestyles because of COVID-19 has required all of us to adapt in at least one way or another. While we understand the many disappointments these changes have caused, there are also positives from the change in our lives, like more time spent with our immediate family and pets, and we're cooking more meals at home. If you're noticing a change in the way you're eating and its effects on your health, a time for positive changes might be in order.
"To eat a healthy diet, you may need to make some changes," Karen Hanson says. "Remember to make small changes so you are sure to be successful."
Some of those small changes may include putting snacks on a plate instead of eating them from the package. It's hard to put away that package of cookies, but if you put some on a small plate, this will help control how many you eat. Although going back for more may be easy, try to limit yourself and keep the change going so it develops into a habit. Try opting for whole-grain bread instead of white, and instead of a bag of potato chips, as delicious as they are, grab a tin of assorted nuts.
1. GET IN BALANCE.
Eat a diet that's rich in complex carbs, lean protein and good-for-you fats.
"Eating too little fat can make you feel deprived and lessen your after-meal satisfaction, leaving you hungrier sooner," Hanson says. "Fat is a flavor carrier that helps other foods taste more robust and increases your meal satisfaction."
Both healthy fats and lean protein stay with you longer, increasing satisfaction for a longer period between meals.
2. AVOID ARTIFICIAL AND PROCESSED FOODS.
Stick with vegetables, fruits, nuts, lean meats, low-fat dairy, whole-grain pasta, brown rice and whole-grain bread.
"These foods are higher in nutrients and fiber, leaving you feeling fuller for longer," Hanson says. "It may be a good idea to take these kinds of foods with you to work too, for when you're feeling an urge to visit the break room or vending machine. Instead, reach for that collection of fruits or nuts you've already got in your desk."
3. PILE ON THE GREEN STUFF.
The bulk of your diet should be vegetables. Vegetables are high in fiber and water, which fill you up.
4. KEEP A FOOD JOURNAL.
There are many free downloadable tracking tools to help you track your daily intake and goals. Apps like MyFitnessPal, Lose It and MyPlate Calorie Counter, just to mention a few, can help you stay on track. Be sure to also track your water intake. Drinking water instead of high-sugar drinks will help immensely.
"Studies show that people who journal or write down what they eat after every meal may lose up to twice the weight of those who don't," Hanson says. "It's a great way to track the servings of vegetables, fruits and dairy products. If these servings are missing in a day's intake over a period of time, it can sometimes lead to nutrient deficiencies."
5. NEVER LET YOURSELF GET FAMISHED — OR TOO FULL.
Be cognizant of your hunger. When we get hangry, we tend to reach for something quick and easy, which is typically not the healthiest option.
"When you're hungry, it's easy to choose the wrong foods or eat too much," Hanson says. "It is wise to plan ahead for those times when you know you will be hungry – often the afternoon slump or before bed. Make a weekly menu plan to help meet your daily needs, and shop and prep on weekends to help you stay on track."
A lifetime of healthy eating can help prevent health problems like obesity, heart disease, type 2 diabetes and some types of cancer. Think of every day and meal as an opportunity to make a healthy choice. The change just might surprise you.
---