Exercise for Your Mental Health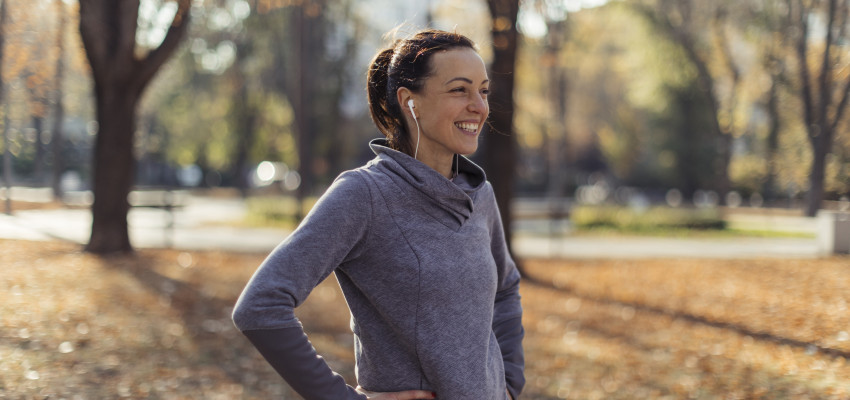 It's no secret that exercise is beneficial for our health—both mental and physical, but it seems we often skip exercising when it could do us the most good. 
According to survey work done by the American Psychological Association, adults that report low levels of physical activity tend to experience high levels of stress. These high-stress levels can lead to fatigue, anxiety, depression and even physical pain. Ironically enough, many people report skipping exercise when they are feeling stressed.  
If you're at the point where you'd like to start building exercise into your life, check out these seven tips developed with the help of registered dietitian Kat Benson. She helps a wide range of clients including those just getting started to professional athletes. The best news? Each of these tips is manageable. Check them out: 
Take it easy. 
Don't overwhelm yourself with unrealistic plans. The key is to start slow and make small changes and substitutions in your day-to-day life. Even if your plans don't overwhelm you, there is an increased risk of injury if your physical workload is increased too soon. 
Have a goal. 
Studies show you are more likely to be successful when you have clearly defined goals. Setting milestone goals can make it easier to stay motivated and prevent discouragement. Break down that goal into the daily actions and practices that need to be done in order to reach that goal. The simpler, the better. 
Find a support system. 
It is easier to stay motivated when you have encouragement. Find a buddy or a group that can help everyone hold each other accountable.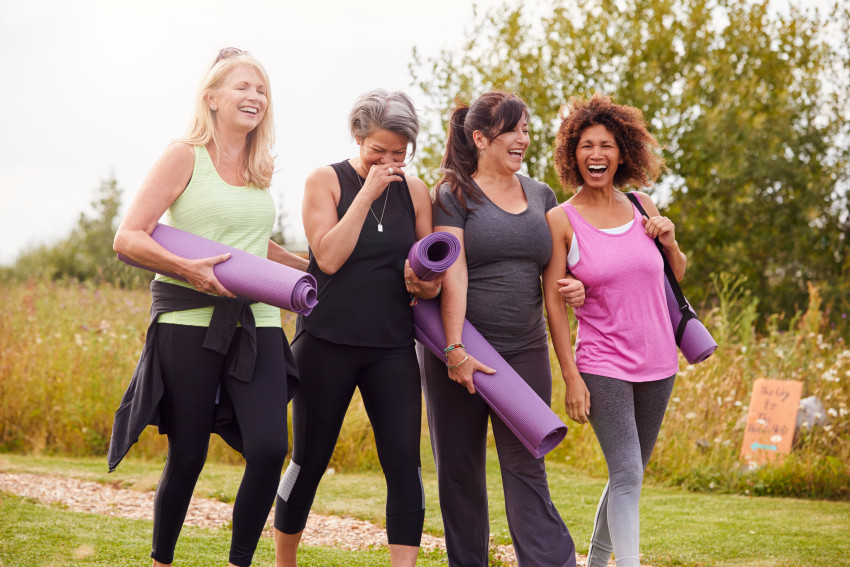 Accept setbacks.  
Don't let one set-back keep you from reaching your goals. Accept it and keep pushing forward. Try to see setbacks as learning experiences that make you better in the long run. Setbacks give us valuable information, or data points, of what works and what doesn't, and it allows us to create the best-tailored plan. 
Plan ahead. 
Planning meals, workouts or activities ahead of time is a great way to stay on track with your goals. Having things planned out days or weeks in advance helps prevents slip-ups, especially when life gets busy. Make those actions have a place and time in your planner, and consider pairing them with other enjoyable actions. Exercising and listening to your favorite music, or meal prepping and watching a video on YouTube, can make everything a little more fun. 
Be patient. 
Things take time. Change doesn't happen overnight. Make the commitment to change your lifestyle for the better and give yourself plenty of time to attain the goal. Also, don't forget to reflect on what you have already done! Take some time to celebrate your work so far. 
Enjoy yourself. 
Living a healthy lifestyle doesn't have to be boring. Take a little time to reflect on your reasoning for having intentional healthy habits and how they positively impact your life. This will help on those days when it's a little more challenging. 
You might also enjoy
---