Kansas Farm Bureau's Health Care Benefit
Kansas Farm Bureau seeks to preserve rural living with health care benefit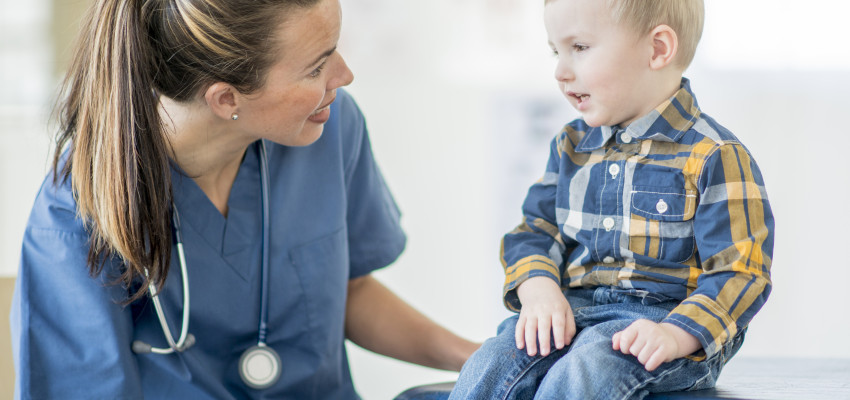 Most Kansans don't have to worry about where they get their health insurance. It's either a job perk or they have access to coverage through the government. More than 80 percent of the state's residents are covered by an employer or government program. That insulates them from the chaos individuals and small businesses have faced getting health care for a decade.
Kansas farmers like John Buttenhoff and Sarah Schmidt have borne the brunt of the chaos. It's seeped into everyday conversations, and it threatens their ability to continue working the land.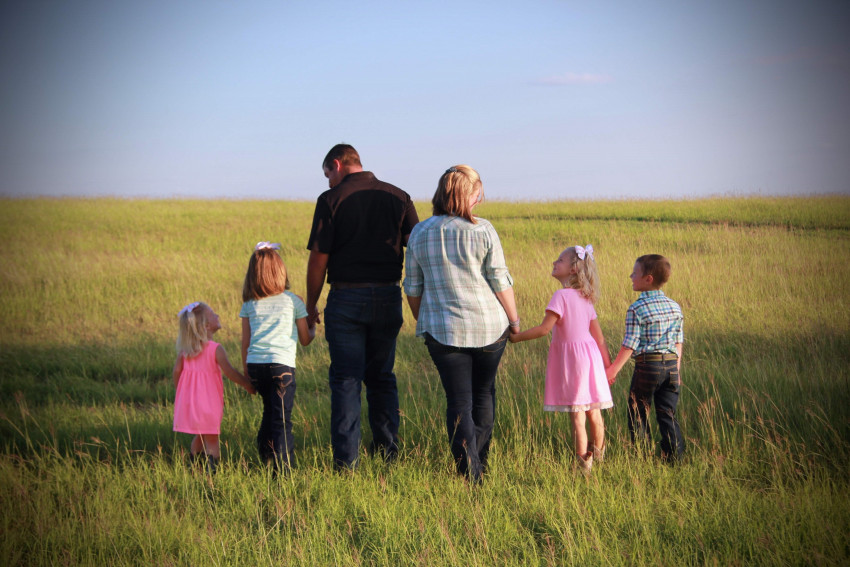 The Affordable Care Act, federal legislation enacted earlier this decade, hasn't lived up to its name. Costs for family plans surged by more than 200 percent between 2010 and 2018. In a recent nationwide study, farmers said they're more worried about the cost of health care than traditional profitability drivers like the price of land, property taxes or market conditions.
This spring, Kansas Farm Bureau (KFB) received the legislative approval necessary to offer farmers and ranchers an alternative to traditional health insurance. While it will largely function in the same manner, it's technically a health care benefit plan available only to Farm Bureau members in Kansas.
"In Kansas, our members reported spending between 30 percent and 40 percent of their annual income on health coverage," Terry Holdren, KFB's CEO and General Counsel, says. "In most cases this is a larger amount than their mortgage payment and simply not sustainable. Our goal is to support those who choose to live and work in agriculture and in our rural communities through services and member benefits that address the challenges of the day."
Allowing farmers and ranchers to stay on the land protects Kansas' largest economic driver. Agriculture accounts for more than 40 percent of the state's economy. Farm and ranch families are the backbone of our rural communities, and KFB's health care benefit helps ensure they can continue to grow the food, fuel and fiber to means the health care benefit is an option for anyone, like an urban small business owner stung by the rising cost of health care. To become a member simply contact your county Farm Bureau or visit www.kfb.org/Join.
PUTTING THE FAMILY IN FARMING
John Buttenhoff is the fourth generation of his family to work the ground in Lincoln County. But one of the biggest threats to keeping his wife and four children on the farm is the ability to obtain and pay for health care coverage. The fourth-generation farmer grows wheat, milo, corn, soybeans and oats with his parents. He and his wife, Ginny, also raise Red Angus cattle.
The Buttenhoffs are covered by a group plan that John's parents set up when he returned to the farm. They will lose access to that policy when John's mother becomes eligible for Medicare next year.
When that happens, the Buttenhoffs will have to evaluate their options – possibly getting coverage through the Affordable Care Act or finding a job off the farm just for the insurance. The latter isn't appealing to them.
"It will be hard for it to feel like the family farm when half the family must leave just to get health insurance," John says. It's always struck me how many people actually have to work off the farm in order to make it work. I'd feel lost if Ginny wasn't around to help."
In between watching their four kids between the ages of eight and three, Ginny also helps drive grain carts, move equipment and run to town to get parts. If Ginny left the farm just to get health coverage, not only would that add the expense of daycare for Tenley, Hailey, August and Emma, but she'd likely have to spend an hour round-trip commuting to Ellsworth or Salina.
John says he's 80 percent certain he's going to use KFB's health care benefit.
"I guess I have to see the plans and see how they come out, but I'm certain it's got to be a better option," he says.
While he hasn't seen the fine print on a contract yet, John said he trusts KFB to do the right thing.
"I feel Kansas Farm Bureau will bend over backwards to make a plan that will work for about anyone," John says.
OUT OF THE MARKET
Geary County farmer Sarah Schmidt worked for an agricultural equipment maker and didn't have to think about health insurance too much. Then she returned to her family farm in Geary County in 2009 and for the first few years, things were pretty normal.
"We had the same health care as we were used to, then the ACA was enacted, and that plan wasn't deemed acceptable anymore," Schmidt says. "We went on to another plan, and the price on that started skyrocketing."
Her family bought catastrophic coverage in 11-month terms for a couple years. Then the rules for those plans changed, and the Schmidts had to search for an alternative.
"We've already left the marketplace," Schmidt says. "We're on health share programs already or self-funding. I don't think people realize that."
For the past two years, Schmidt, her husband and their four children have used a health care sharing plan, essentially a co-op in which members agree to pay medical bills for each other. The plans are loosely regulated, which can lead to some complications in reimbursements. Schmidt's daughter had knee surgery more than a year ago, and Schmidt is still wrangling to get the payment sorted out.
"They approved it," Schmidt says. "Now they're saying it's not approved." The Georgia-based plan recently hiked its monthly rate by $200.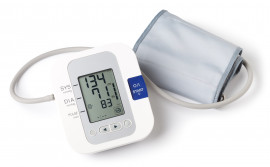 "That's still more affordable than where we'd be on Healthcare.gov or on private insurance," Schmidt says. "It's a little frustrating because we've been pretty tight in our budget. Now we're going to have to shave off a little bit more to cover this increase."
Schmidt says she's looking forward to having a new, local option with the KFB offerings.
GRASSROOTS SUPPORT
Both Buttenhoff and Schmidt say they've heard criticism of Kansas Farm Bureau's health care benefit. Schmidt says the opponents don't understand KFB's mission.
"This grassroots organization truly works for its members, and if the benefits are not there then why would we keep the organization?" Schmidt says. "If it's not benefitting the membership, I trust the organization will do whatever it takes to get where it needs to be."
Buttenhoff also bristled at the notion that Farm Bureau members of Kansas could be fooled into buying "junk" coverage.
"We have to read our chemical labels. We have to read our crop insurance contracts to know what's covered," he says. "People paying $20,000 or $25,000 per year probably know what they're covered for and what they're not."
HOW IT WORKS
Starting Oct. 1, members will be able to apply for Medicare supplement plans, dental/vision coverage and individual amd family plans, Holdren says. Short-term coverage enrollment begins Dec. 2. Coverage will begin Jan. 1.
"For traditional plans, that process will include medical underwriting using a health questionnaire," Holdren says. "That process will take some time, both to fill out the application and for review of the documents after submission."
KFB projects the benefit plans will offer savings of 30 percent to 50 percent compared to current offerings on the market. Those savings are a direct result of the underwriting practice.
Holdren says the plans will target only a small fraction of the 16 percent of Kansans who either purchase their own insurance or are uninsured, like Kansas farmers and ranchers, and small business owners.
"They make our rural communities grow and are the backbone of our state's economy," Holdren says.
Holdren says KFB's goal from the beginning has been to offer an affordable product to meet the health care needs of members' families. That requires plans with robust, costeffective coverage that meets or exceeds the products offered by competitors.
Holdren says the underwriting process doesn't mean KFB will automatically deny coverage to anyone with a pre-existing condition.
"In many cases a waiting period, exclusion or rider could be used to offer coverage at competitive prices and give members an option other than going uninsured," he says.
When members do receive coverage, their experience will be basically similar to traditional health care coverage.
"Once a contract is issued, members will receive a welcome packet containing health plan cards and other information about the process for customer service and claims," Holdren says. "As long as members pay their annual membership dues to Kansas Farm Bureau and their monthly health plan premiums, coverage will not be canceled."
Members can sign up to receive updates on the plans at www.kfb.org/kshealthplans.
---