Sweet Potato Shepherd's Pie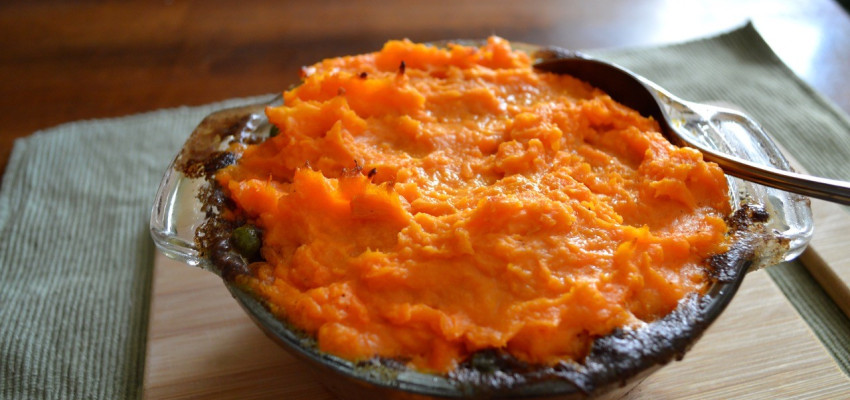 Isn't funny how we all become a bit Irish on St. Patrick's Day even if our ancestors originated nowhere near the Emerald Isle? Most of us see it as a day for food, drink and revelry, but the Irish have celebrated it as a religious holiday for thousands of years in honor of St. Patrick, the patron saint of Ireland. The first St. Patrick's Day parade took place in New York City in 1762, as Irish soldiers serving with the British marched through the city in honor of their homeland.
This Sweet Potato Shepherd's Pie recipe comes from one I first received from an Irish pub in New England. It puts a twist on a traditional shepherd's pie by using sweet potatoes instead of the white variety. You can make it with either ground beef or lamb.
Once everyone is gathered around the dinner table, begin the meal with this traditional Irish toast: "May you always be blessed with walls for the wind, a roof for the rain, a warm cup of tea by the fire, laughter to cheer you, those you love near you and all that your heart might desire."
Or perhaps you'd like at toast with a little more humor: "May you be in Heaven three days before the Devil knows you're dead."
Try the recipe
---