Kansas Water Technology Farms
How Kansas Farmers are Using Water Resources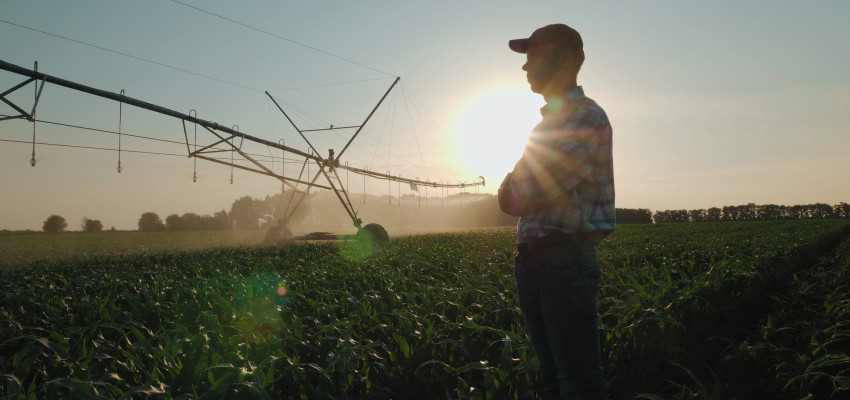 Water is an important natural resource essential for survival.
While some of us take clean water for granted, water is a limited resource that requires careful conservation to maintain its availability.
Much of the water we depend on for survival comes from aquifers - groundwater reserves that are replenished from rain and snow runoff. It's important to realize these freshwater aquifers do have a limited supply and are often unable to replenish at the same rate of human consumption.
Freshwater aquifers are used to hydrate urban, suburban and rural areas alike. Water wells are drilled into the groundwater reserves, and the water resources are then piped into surrounding communities.
One of the largest freshwater sources in the world is the Ogallala Aquifer - a massive water resource that spans eight states, including Kansas. The Ogallala Aquifer is the only major water source in western Kansas and is incredibly important to the future of the Sunflower State. Without the water resources found in the Ogallala Aquifer, the communities and industries located in Kansas could face a water crisis in the very near future.
One way Kansas is trying to slow the overuse and depletion of the Ogallala is by encouraging farmers to implement a Water Technology Farm through the Kansas Department of Agriculture's Water Office.
What is a Water Technology Farm?
Water technology farms are innovative projects focused on researching water usage on farms and ranches. Through careful monitoring of water use, data collected from water research farms are utilized to improve conservation efforts and develop more efficient ways to hydrate crops. Water research farms implement the latest technology in water management, like advanced irrigation equipment and soil moisture probes, with the goal of preserving freshwater resources for future generations.
Water Technology Farms in Kansas
Kansas currently has 10 water technology farms spread out across the state. These farms are part of a three-year partnership between private farms and public organizations focused on researching water usage. The current objective of the Kansas-based water technology farm project is to explore technological innovations in irrigation and conservation. The information gleaned from these pioneering projects should provide the Sunflower State with data-based research to help Kansans be better stewards of water resources. 
How Farmers Play Their Role
Thanks to conservation initiatives like Kansas' water technology farms, farmers and researchers can work together to identify environmentally friendly strategies that maximize the use of every drop of water. Through technological advances and innovative farming practices, Kansas farmers and ranchers play an important role on the frontlines of water conservation.
To learn more about water technology farms in Kansas, visit www.kwo.ks.gov.
You might also enjoy
---