How the Farm Bill Affects Your Grocery Bill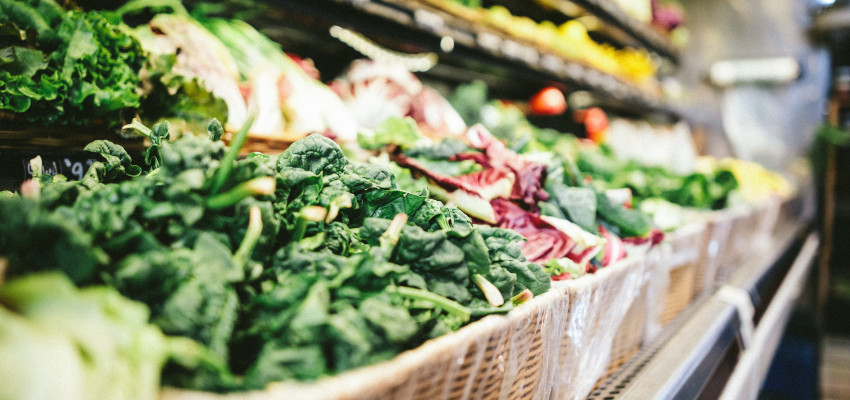 Every four to five years, the longstanding farm bill legislation is up for modification, which means, every four to five years, the farm bill becomes a very hot topic for debate.
News outlets that typically fill their coverage with Wall Street and Silicon Valley-centered headlines temporarily diverge to discuss the proposed changes and past performance of the Great American farm bill. Conversation typically centers on the questions of whether or not the updated farm bill will pass, what program cuts are necessary, and how the changes will impact all Americans - both those on and off the farm.
Understanding how this monumental legislation influences our economy and our personal finances can help provide us with a more accurate view of how essential farm bill programs are to our communities.
What is the farm bill?
In 1933, the United States economy was collapsing. Market failure and its poverty-driving effects were spreading across America. President Franklin D. Roosevelt initiated the first farm bill - the Agriculture Adjustment Act (AAA) - as part of the New Deal to provide families with food assistance and include programs designed to help stabilize the faltering economy.
Since the Great Depression, the farm bill has continued to provide a variety of federally funded programs to drive economic development and ensure food security for millions of Americans. While the term "farm" is included in the program's name, the vast majority (more than 75 percent) of assistance recipients from the bill's programs are families enrolled in Supplemental Nutrition Assistance Program (SNAP).
Over it's nearly century-long tenure, the farm bill has proven to be a versatile policy that provides much-needed programs for a variety of essentials - environmental conservation, loan guarantees for rural hospitals and even improved broadband access. It's much more than  farm-restricted legislation; the farm bill's provisions affect everyone.
How the farm bill influences your grocery bill
Health-focused farm bill programs provide resources for American families to source quality food products at affordable prices. Programs like the USDA's Fresh Fruit and Vegetable Program provides healthier food options to school children and the Senior Farmers' Market Nutrition Program (SFMNP) extends food voucher eligibility for senior citizens to local farmers markets.
Agriculture programs under the farm bill provide disaster assistance for farmers and ranchers who have experienced loss from things like devastating drought, disease outbreaks and wildfires. Additionally, farm bill programs work to encourage international trade, providing additional economic stability for the agriculture industry and the communities it supports. These initiatives help keep food costs down for consumers all across the nation by ensuring a consistent food supply.
According to John Baffes, a senior agricultural economist at the World Bank, Americans spend seven percent of their disposable income on food, while the French spend upwards of 14 percent. Historically, farm bill programs have helped Americans enjoy much lower food costs than residents of other developed countries. The farm bill helps improve access to affordable, healthy food while stabilizing our economy - it's a win-win.
It affects everyone
The farm bill is about a lot more than just farms. Its extensive initiatives provide support for millions of Americans, through conservation, development, energy, nutrition and research programs. The farm bill's provisions are evidenced in your grocery bill each month, as it works to keep healthy food affordable and accessible to families all across the nation. Without economic stabilization policies like the farm bill, Americans could face rising food costs, crop shortages and increased costs of living. 
To learn more about the farm bill and how it affects your family, visit the American Farm Bureau farm bill resources.
You might enjoy
---