A Kansas Wine (and Love) Story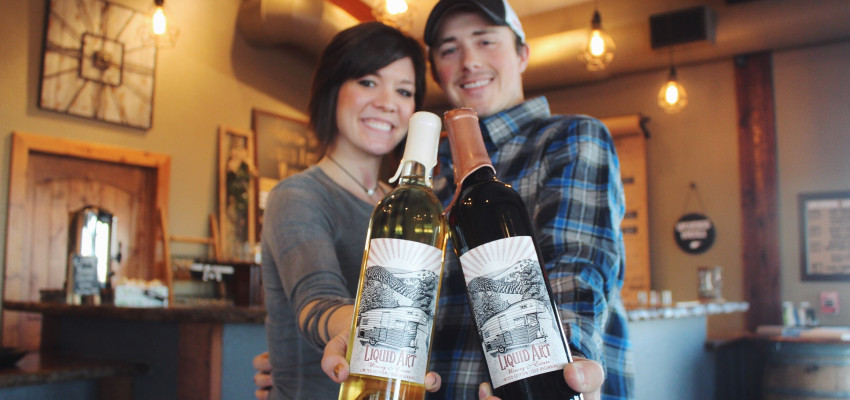 Some people fall in love over a bottle of wine; David and Danielle (Dani) Tegtmeier fell in love over a winery.
David is a seventh-generation farmer near Bern and, while in high school, developed an interest in specialty crops. Although other family members were skeptical about a vineyard, he planted his first grapevine.
"I knew when I was 15 years old that I wanted to be a vintner," David says. "I love the science of the soil and plants as well as the chemistry of winemaking. It was the combination of the science and art of winemaking that drew me in. Wine is created by Mother Nature but crafted by the artist."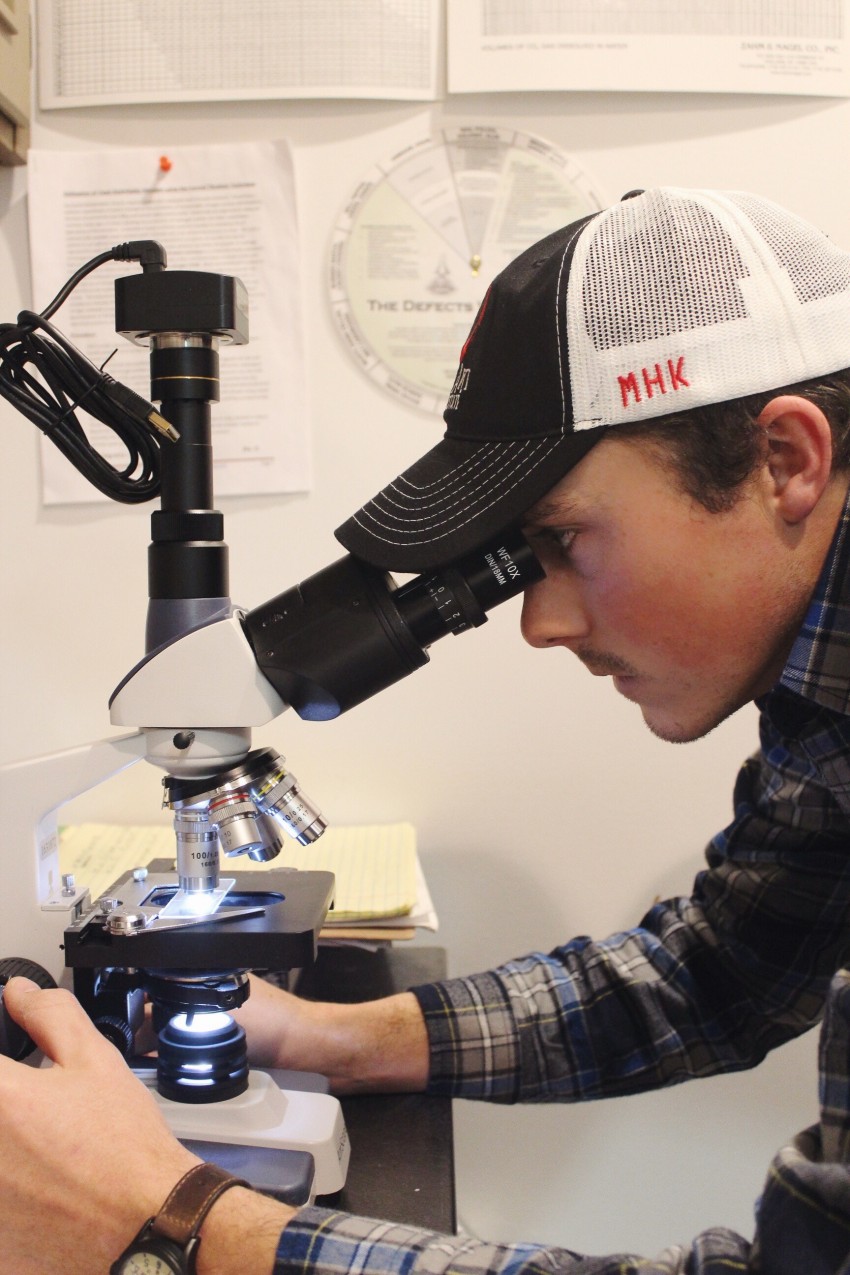 David met Dani in 2007 while they were both freshmen at Kansas State University where she was pursuing a degree in elementary education. As their romance took root, he shared his passion for a vineyard. She said yes to his proposal and caught his same vision and passion.
"When we decided to marry, I switched my major to marketing because we wanted our own winery," Dani says. "It's a great combination as we work together now because when we're in the vineyard, it's David's call. But when it comes to sales and marketing, it's my call. That compartmentalization helps us work well together."
They understood their dream, like a fine wine, needed time, patience and planning. While Dani finished her last two years at KSU, David went to Fresno State in Calif. for his last two years to study enology (the chemistry of wine making) and viticulture (the science of growing grapes).
After they married, they worked in the vineyards of California then on to Yakima, Wash., and eventually to a hard cider plant in Colorado that David managed. While in Colorado, they heard about property for sale on Wildcat Road, west of Manhattan.
"It all starts with the soil," David says. "I studied in Bordeaux (France) in 2008 and discovered the similarities between the soil and topography there compared to Manhattan."
Thus began their frequent commutes from Colorado to Kansas and the development of their business plan.
"In 2014, we sold our house and left our stable jobs in Colorado to move back to Kansas," Dani says. "We lived in a camper surrounded by 157 acres of cedar trees and the vision of what they would soon come to be. We parked our humble tin can at the bottom of the drive by the oak tree. Liquid Art's story began when all we had was each other and our dream."
"I once heard a vintner say, 'wine is liquid art crafted by a vintner's hand.' I liked that phrase and knew for a long time I wanted to name our winery the Liquid Art Winery," David says.
Although the soil and topography was ideal, the land required much preparation. First, more than 100 acres of cedar trees had to be cleared, then David worked the land in multiple directions to clear out the roots. They set aside 10 acres for the vineyard and trenched more than five miles for an underground watering system.
Next, they hand-drove more than 1,000 wood posts and 2,500 metal posts into the rocky soil. On top of those posts they strung 10 miles of drip irrigation.
Finally, they were ready to plant 7,000 grapevines so they hosted a Planting Party and more than 100 volunteers arrived, ready to work.
Construction of the buildings on their property began in 2015 and now consist of a full production winery, a tasting room and an event center that accommodates up to 375 people.
From the time a grape vine is planted, it takes three-to-four years before the first crop is ready for harvest. To increase their commercial production, they are now growing grapes in contract with other Kansas farmers. As of this writing, they have a total of 92 acres of grapes in production, the largest of its size in Kansas.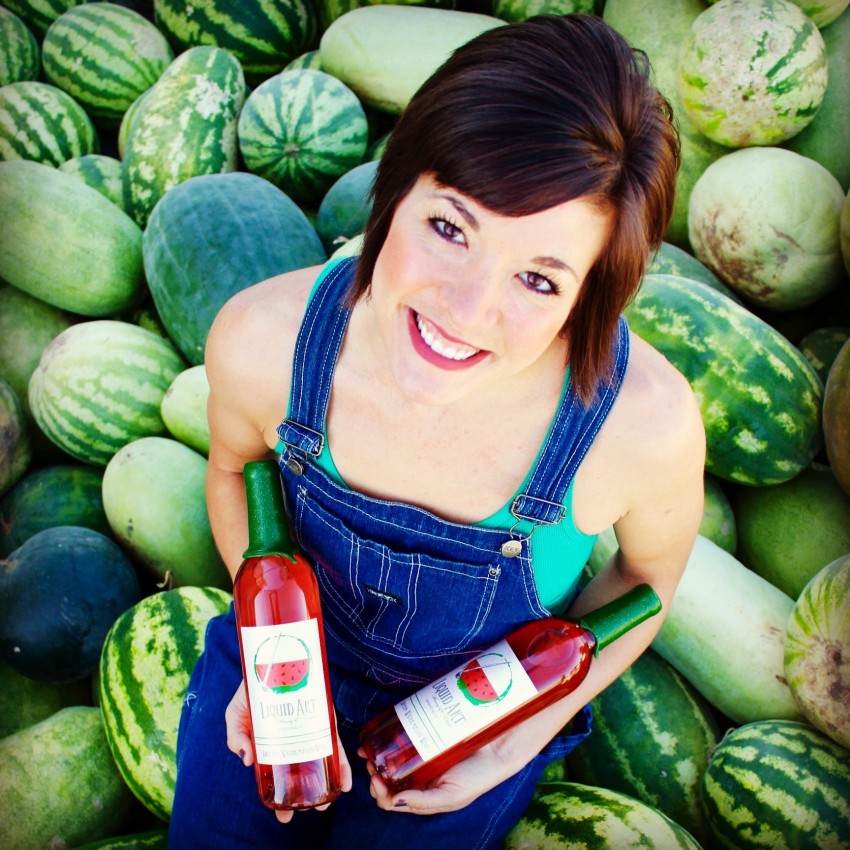 "There is no way you can pick all of those grapes by hand," David says. "Our plan included the purchase of machinery able to harvest several acres in a short period of time."
While they waited on their grapevines to mature, they processed grapes from David's original vineyard he began when he was 16 and also purchased grapes from local vineyards.
In addition, they began making hard cider as they discovered their younger clientele prefers hard cider over wine.
Hard cider is made from various fruits as is evidenced by the titles of the new Dave and Dani Craft Cider line. Apple, apple pie, cranberry hopped and cherry limeade are a few of their most popular flavors.
"Cider was the most consumed alcohol in America prior to Prohibition," Dani says.  "During Prohibition, vineyards and orchards died away and when Prohibition was lifted, beer and whiskey taken hold in America.  Vineyards and orchards were taken out and replaced with row crops."
The Tegtmeiers are reflective of this generation of young farmers and ranchers who make a life with the land. They all share the same characteristics and values.
They love the soil. While you and I might scoop up a handful of dirt, a farmer looks at that same scoop with the eyes of a scientist. Dirt to us is a living organism to a farmer. Dave and Dani moved back to Kansas because the rocky, clay soil is ideal for the grape vines and the rolling hillsides sweep the cold air to the valley floor in the winter.
They work hard. When you gaze upon the Liquid Art Winery, imagine what it looked like only five years ago; acres upon acres of cedar trees so thick you couldn't walk through them. Now the vineyards and buildings grace the hills with simple elegance and stunning beauty.
They are entrepreneurs. If you strike up a conversation with Dave, Dani or anyone who makes their life in the soil, you quickly understand they are business people.
They are creative. Dave and Dani were once contacted by a farmer with an excess crop of watermelons he couldn't' find a market for. They turned 500 watermelons into 1,500 bottles of wine and sold out immediately. This year, they will turn 15,000 watermelons into 75,000 bottles of wine and will host their annual Watermelon Crawl in September
They understand the power of community. This young couple engaged 100 local volunteers to plant 7,000 grapevines, showcasing how the agricultural community is the best-connected community in our world.
They are passionate about sustainability. David came from seven generations – that's 175 years – of the same family making a living in the soil. Each decision they make is based on keeping it in the family for the next seven generations and more. No one is more concerned about sustainability than the American farmer and rancher.
They take great risks. Farming and ranching is not for the faint of heart. Their success depends on their intimate knowledge of soil and plants, yet they are subject to global market influences beyond their control. They live with the inexhaustible hope that each crop they plant will be harvested although a Kansas thunderstorm can instantly wipe them out.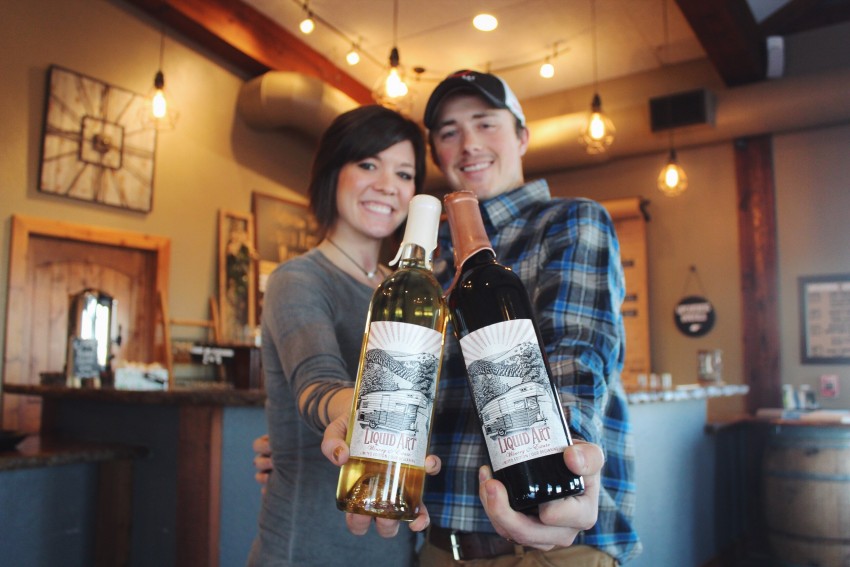 Dave and Dani are building a life by sinking their roots deep in the soil. They rely on the wisdom of their farming heritage, embrace the complexities of modern science and combine their talents to create a work of liquid art.
Soon, another little Tegtmeier will join Dave and Dani as they welcome their first child in July.
And their romance in the vineyard continues to enrich our world.
You might also enjoy
---