Grilling summer fruits and vegetables
Grab these 5 tips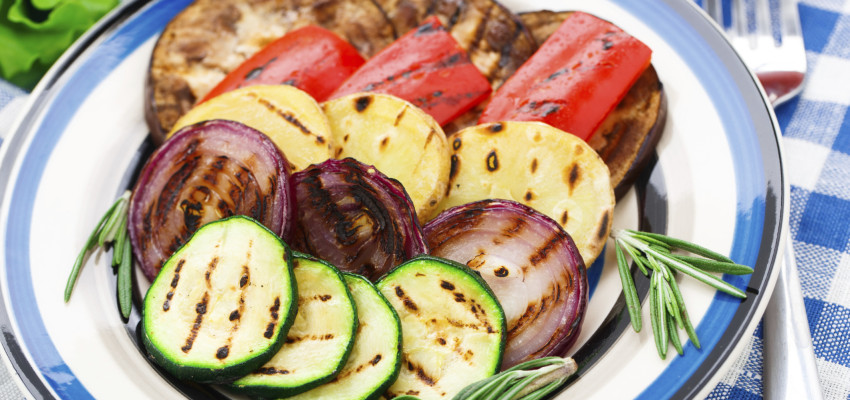 TEMPERATURES
Grill at 350 to 425 degrees F. (medium to medium-high heat).
KEEP IT SIMPLE
For veggies, use olive oil, salt and pepper — or any spice blend or favorite marinade — to season. While you may not need to season your fruit, butter or a favorite oil are good choices to keep the fruit from sticking to the grill.
KEEP OUT OF THE FLAMES
Use a grill basket or skewers to keep vegetables and fruits from falling through the grill grates. Stainless steel skewers won't burn; soak bamboo skewers in water for 30 minutes before use.
UNIFORM SIZE FOR EASY COOKING
Make sure to slice fruits and vegetables to an even thickness and similar size for easy cooking. Otherwise, thin slices will burn while thick slices remain raw.
STEAMING VEGETABLES
Make a foil packet with double layers of aluminum foil; add vegetables, seasoning and water if you like. Fold and seal the packet and cook off to the side of the grill over indirect heat.
Looking for recipes? Try these:
---