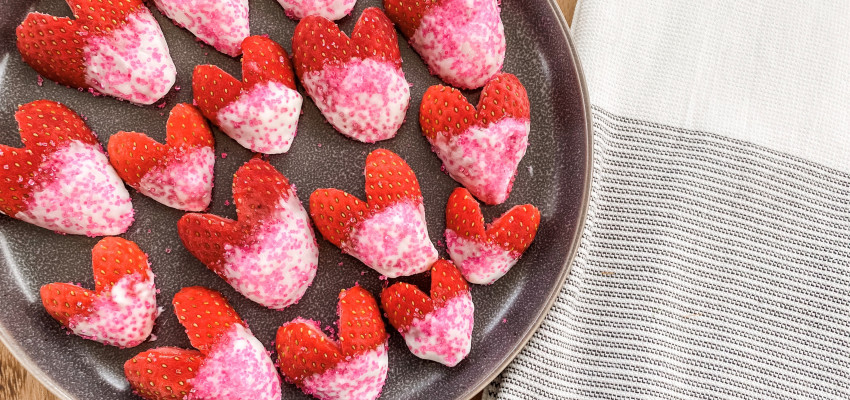 Ingredients
One, 16 oz container of strawberries
One, 5.3 oz container of vanilla Greek yogurt
Pink sprinkles
Instructions
Cover a flat pan with parchment paper. Set aside.
Using a sharp knife and cutting board, cut the top off of each strawberry.
With the strawberry laying horizontally, cut a V shape ¼" of an inch down from the top of the strawberry with the point of the V toward the bottom of the strawberry to create a heart shape.
Hold the strawberry vertically and cut the strawberry in half lengthwise.
Dip bottom half of the strawberry/heart shape in the Greek yogurt. Lay on pan.
Once all of the strawberries are completed on the pan, lightly cover with sprinkles.
Place pan in freezer for 30 minutes. Serve cold and enjoy!
---