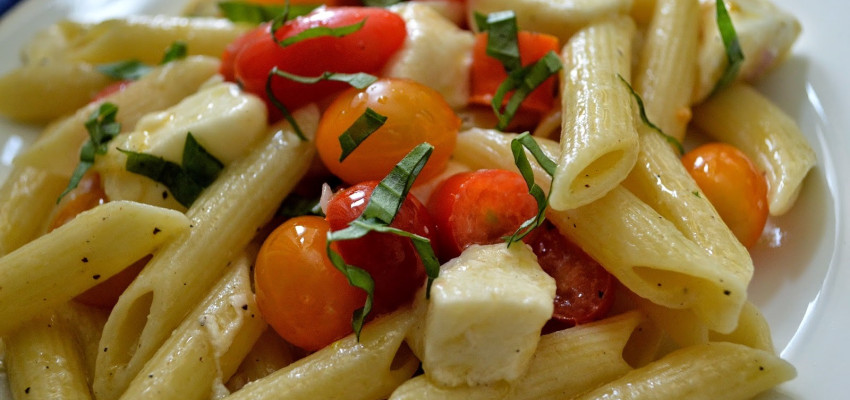 Ingredients
1/4 cup extra-virgin olive oil
2 to 4 teaspoons fresh lemon juice, to taste
1 garlic clove, finely minced
1 small shallot, finely minced
1/2 teaspoon kosher salt
1/4 teaspoon freshly ground black pepper
1 1/2 pounds ripe cherry tomatoes or large tomatoes cut into 1/2 inch dice
12 ounces fresh mozzarella, cut into 1/2-inch cubes
1 pound penne pasta
1/4 cup chopped fresh basil
1 teaspoon sugar, to taste
Instructions
In a large bowl, whisk together the olive oil, 2 teaspoons lemon juice, garlic, shallot, salt and pepper. Gently fold in the tomatoes and mozzarella cubes. Set aside for no longer than 45 minutes.
Bring a large pot of water to a boil. Add enough salt to make the water taste like the ocean (a bit salty), and then add the pasta. Cook to al dente and drain.
Gently toss the warm pasta with the tomato mixture and let stand for five minutes. Add the basil and any additional salt, pepper, lemon juice and sugar, to taste. Serve.
---