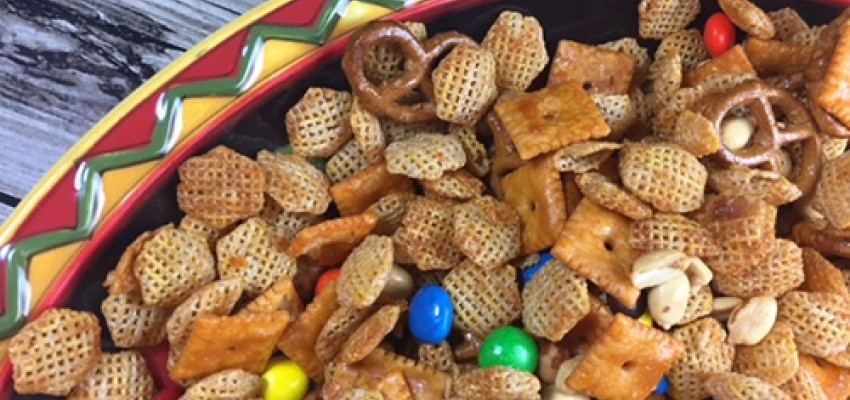 Ingredients
3 cups Rice Chex
3 cups Corn Chex 
1 cup small pretzels
1 cup salted peanuts 
2 cups Cheez-It® crackers 
3 Tbs. melted butter 
2-3 Tbs. Sriracha sauce
1/4 cup pure Kansas honey, gently warmed 
1 cup plain or peanut M&M'S® 
1 cup peanut butter M&M'S® 
Instructions
Place cereals, pretzels, peanuts, and crackers into a large microwave safe bowl and toss together.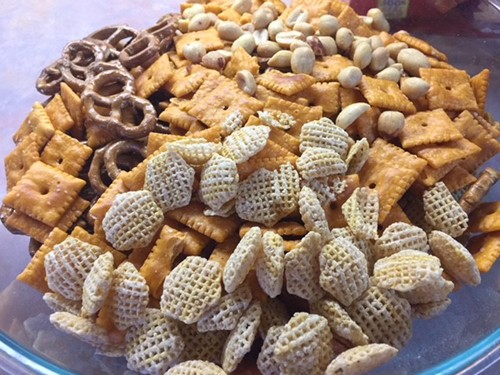 In a small bowl, combine butter and sriracha sauce with honey; pour mixture over dry ingredients in bowl and toss well to coat. 
Microwave for six to eight minutes, tossing every two minutes. Spread mixture out to cool, then add M&M'S®. Store mixture in an airtight container.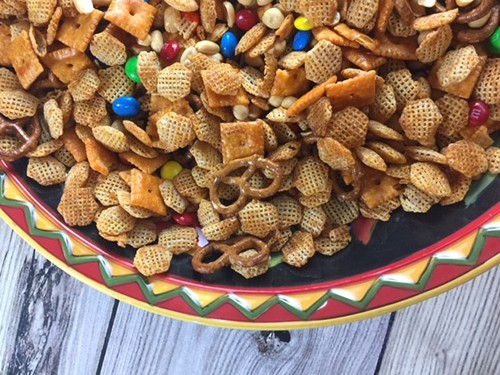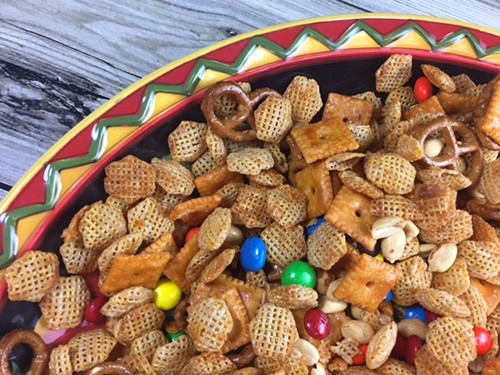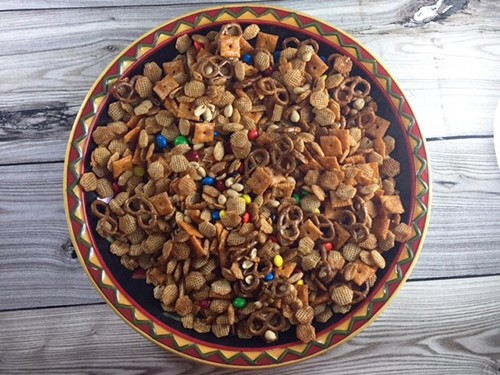 This recipe originated from local beekeepers, Tim and Karen Golgoski and was adapted by Chef Alli. 
You might be interested in
---