By

Rick McNary

on

November 24, 2015
Osage County man develops beehive management service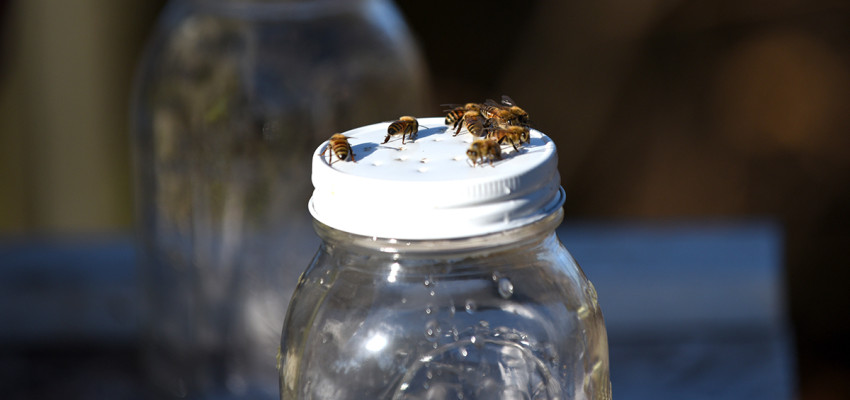 Tim Gogolski flips through the brittle pages of the pages of the 1952 Beeware Catalog addressed to his grandfather, Bernard.
Tim now refreshes his family's history of beekeeping in his new business venture, Gogo's Bees: a beehive management service.
 "When I was 14, I was in Boy Scouts and they had a merit badge for beekeeping," Tim said. "Since my grandfather, Bernard, raised bees, it seemed logical for me to do the same. I started with one hive and by the time I was in college, I had 40. Bees helped me pay for college."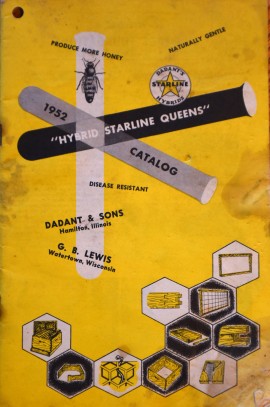 After graduating from Kansas State University, Tim worked for the Natural Resources Conservation Service (NRCS) for 32 years before retiring in 2014.
"When I started working for NRCS, we moved around a lot so I quit keeping bees," Tim said. "But as I approached retirement, I began to explore business opportunities. With the declining population in bees as well as a growing demand for local honey-related products, it made sense for me to start this business."
In order for him to turn his extensive knowledge of beekeeping into a business, Tim took a course offered through Flint Hills Technical College in Emporia, Kan.
"The course from Flint Hills was helpful for me in a number of ways," Tim said. "They brought in local business professionals to talk to about the intricacies of running a business. They also helped me make the right connections and discover opportunities like the American Farm Bureau Foundation Rural Entrepreneur award." Tim is one of three Kansas Farm Bureau applicants for this award.
"Businesses are driven by the balance between supply and demand; beekeeping is no different. There is an increasing demand for honey-related products for human consumption as well as for pollination of crops," Tim added. "Yet, the bee population in the U.S. dropped 30 percent from 2013 to 2014."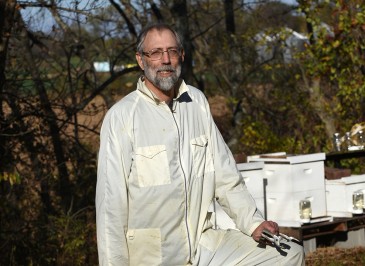 According to the
USDA
, the number of managed hives in 1940 was 5 million. However, the current number of hives is down to 2.5 million, yet one of every three mouthfuls in our diet benefits from honeybee pollination. Bee pollination is responsible for increased crop value of $15 billion each year. The almond crop in California requires the use of more than 60 percent of all managed honeybee colonies in the U.S.
"Colony collapse disorder is the label the phenomenon is given, yet no one knows for sure what causes it," Tim explained. "A colony collapse occurs when the worker bees disappear and the queen is left in the hive without adequate support. When the worker bees leave a hive, they circle the hive to get their bearings set by the sun then travel up to two miles to find nectar and pollen. But something awful is happening and the workers don't return so the hive slowly dies."  
In the 1980s, new threats to bee colonies emerged. Parasites like the Varroa mite, pests like the hive beetle and pathogens like nosema fungi continue to present challenges to bee colonies.  The American Farm Bureau's Farm Bill proposal in 2013 advocated for the reauthorization of funding for disaster relief for honeybees and Farm-Raised Fish Program (ELAP).
"As a beekeeper, I'm often asked about the disappearance of bees and what people can do to help solve the problem. Many of these individuals say they would be willing to buy hives to put on their property, but they don't want to manage the hives. Therefore, I developed Gogo's Bees as a beehive management company."
The cities of Ottawa, Emporia and Topeka are all within a 30-minute drive and the plan for Gogo's Bees includes managing hives in each of these communities. He currently manages 14 hives and will increase that number to 30 hives in year two. By year three, he anticipates 100 hives.
"People can purchase the hives and a swarm of bees for around $250.00 per hive. Gogo's Bees will do an 80/20 split of the honey with the hive owner. One hive can produce about 55 pounds of honey per year and I can sell the honey, currently, for $7 a pound. The hive owner can keep their 20 percent, or sell it back to me.
"The market for locally grown raw honey is growing stronger," Tim said. "Anywhere from 78 to 100 percent of the honey you buy in stores has passed through an ultra-fine filter which eliminates many of the health benefits of raw honey. There are so many culinary, nutritional and medicinal benefits of natural honey that the demand is often more than the supply. I could sell a lot more honey than I have."
Additional plans for Gogo's Bees include a honey extraction facility in Osage City that meets the requirements of Kansas Department of Health and Environment. The honey house, Tim calls it, would be used for the extraction of honey from the hives he will manage and also be made available to other beekeepers.
Tim is also working with scientists from Kansas State University to diversify his honey products by offering an infused-honey line. He's testing infused products like jalapeno-honey to baste meats and lemon-honey for drinks. However, infusing it with other elements alters raw honey and additional regulatory practices must be followed to ensure a safe product for the end-user.
Currently, Gogo's Bees is advertised through word-of-mouth. However, Tim's marketing plan includes a new logo, brand development, a website and the use of social and traditional media. In addition to selling raw honey and honey related products online, Tim will offer educational courses and professional services related to beekeeping.
Gogo's Bees gives people who are interested in bees the opportunity to place hives on their property without the responsibility of managing them.
Tim is reimagining his retirement and, in doing so, continues his family's legacy of growing one of nature's most fascinating creatures. His intimate knowledge of the tiny food producers, his love for natural resources and the counsel of business professionals ensures him the potential for success.
You might be interested in:
---