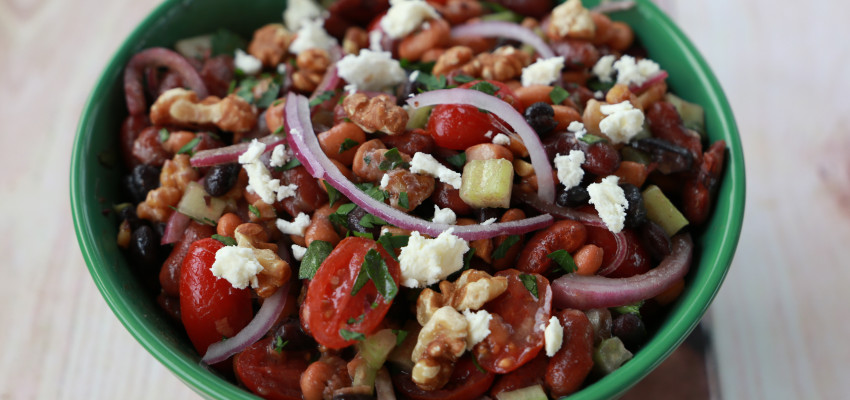 Ingredients
2-3 cups cooked cranberry beans if available, or assorted cooked beans such as black, pinto or kidney
3-4 ribs celery, diced
1/2 red onion, diced or thinly sliced
1 cup grape tomatoes, quartered
1/3 cup chopped, toasted walnuts
1/3 cup feta crumbles
1-2 Tbs. chopped Italian parsley
3 Tbs. red wine vinegar
1/3 cup good-quality olive oil
Instructions
In a large serving bowl, gently toss together the beans, celery, red onion, tomatoes and walnuts; season to taste with salt and pepper.
In a dressing cruet or a jar with a tight-fitting lid, add the oil and vinegar; shake to emulsify the dressing.
Drizzle the desired amount of the prepared dressing over the salad ingredients; gently toss to combine. I typically use half of the dressing when the salad is first dressed and the remainder for the leftover salad later due to the beans continuing to absorb the dressing as it sits.
Top the salad with the feta and parsley. Serve at once, or chill and serve later. This salad is best served at room temperature. 
---